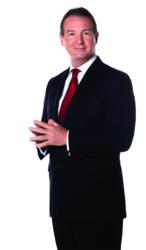 There are a number of challenges to keeping sexual-assault cases within the domain of the military.
(PRWEB) January 31, 2013
Military sexual assaults have long been a problem. For more than two decades, military commanders have made serious attempts to address the problem with little success, said injury lawyer Gary Iscoe, a founding partner of Steinger, Iscoe & Greene.
Only 8 percent of reported military sexual assaults end in the court-martial convictions of offenders, testified the head of a victims group before the U.S. Commission on Civil Rights, reported NBC News. The testimony was part of a day-long hearing that examined what the military has been doing to address sexual assault within its ranks.
The plan of the commission is to draft a report and offer its discoveries and recommendations to the White House and Congress, said NBC News. One recommendation may be to remove sex assault investigations and trials from the military altogether.
Attorney Gary Iscoe agreed with this idea.
"There are a number of challenges to keeping sexual-assault cases within the domain of the military. Many victims don't report the crime out of fear of retaliation and the military's history of victim blaming," said Iscoe. "Major changes both to the process and within the military culture need to be made. An independent audit would be a solid solution."
At the hearing, the head of the rights group expressed support for an independent tribunal that would judge evidence and testimony for military sexual assault cases and, then, either clear or convict defendants, reported NBC News.
A number of military leaders expressed opposition to the idea of removing sexual-assault cases from the military. Army Maj. Gen. Gary Patton, director of the Department of Defense Sexual Assault Prevention and Response Office testified that this move would "undermine the authority of military commanders," according to NBC News.
"It is my belief that sexual assault undermines mission readiness and unit cohesion more than the idea of moving cases from the military," said Iscoe. "Everyone deserves to see justice prevail. You can't do the same thing over and over again and expect different results."
About Steinger, Iscoe & Greene:
Steinger, Iscoe & Greene is a proven legal team whose number one goal is to get South Florida injury victims every dollar they truly deserve. Since 1997, the firm's lawyers have successfully handled cases that have included: auto accidents, bicycle accidents, birth injuries and medical malpractice. The entire legal team is committed to representing and fighting for injury victims' best interests, giving each client insight into Florida law and their rights.
Steinger, Iscoe and Greene, 1645 Palm Beach Lakes Boulevard
Ninth Floor
West Palm Beach, Florida 33401