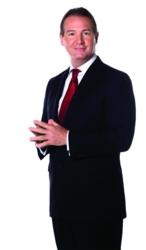 Many times, accidents are caused by drivers who are distracted, texting or on cell phones.
(PRWEB) January 31, 2013
Every day bicyclists are injured in Florida. Sometimes these accidents are fatal. On January 13, a bicyclist travelling on Ives Dairy Road died after being hit by a black Dodge Charger. The driver of the car then fled the scene of the accident, reported CBS News. It is tragic any time someone is killed, especially when they are struck down while minding their own business, and the negligent party leaves the scene of the accident, said injury lawyer Gary Iscoe, a founding partner at Steinger, Iscoe & Greene.
"Many times, accidents are caused by drivers who are distracted, texting or on cell phones. When a driver flees from the scene of an accident, typically the accident involved alcohol use or driving under the influence of an illegal substance," said Iscoe.
In this story, there are many unexplained questions including, why this driver left the scene of the wreck, leaving someone to die.
Bicycle-car accidents are a serious problem throughout Florida. The Sunshine State has been one of the nation's deadliest states for bicycle riders for a number of years. The most recent data available from the National Highway Traffic Safety Administration (NHTSA) shows that Florida had 83 cyclist fatalities in 2010. California, a state with almost double the resident population of Florida, had 99. California reported the most deaths in the country; Florida reported the second most. In third place was Texas, a state with a higher resident population than Florida, with 42 deaths.
"The inviting weather definitely contributes to high rates of bicyclist and pedestrian deaths," said Iscoe. "But this still doesn't explain why Florida has such high numbers of cyclist deaths compared to California."
In 2009, Florida reported 107 deaths of cyclists, compared with California's 99. In 2008, Florida had 125 deaths to California's 109.
Most drivers stop at the scene of the accident as required by law. Victims of hit and run accidents should contact a lawyer as soon as possible. Time is a critically important factor in locating an unknown driver and a lawyer can help with the investigation. An experienced lawyer will attempt to locate witnesses, watch surveillance tapes, collect and preserve evidence, and more, to find the driver and prove a case.
"Cyclists are the losers when they collide with motorized vehicles, such as cars and trucks. There is high potential for serious injury or death," said Iscoe. "I sincerely hope the driver is brought to justice. The victim's families deserve relief and closure."
If you or somebody you know was seriously injured or lost in a bicycle accident, contact Steinger, Iscoe & Greene injury attorneys at 1-800-560-5059.
About Steinger, Iscoe & Greene:
Steinger, Iscoe & Greene is a proven legal team whose number one goal is to get South Florida injury victims every dollar they truly deserve. Since 1997, the firm's lawyers have successfully handled cases that have included: auto accidents, bicycle accidents, birth injuries and medical malpractice. The entire legal team is committed to representing and fighting for injury victims' best interests, giving each client insight into Florida law and their rights.
Steinger, Iscoe & Greene is staffed with more than 26 lawyers and 120 legal professionals. Offices are located in Fort Lauderdale, Miami, Okeechobee, Port St. Lucie and West Palm Beach. Steinger, Iscoe & Greene also offers the No Fee Guarantee®, which means "you don't owe us any money unless we get money for you."
Steinger, Iscoe & Greene, 1645 Palm Beach Lakes Boulevard, Ninth Floor, West Palm Beach, Florida 33401