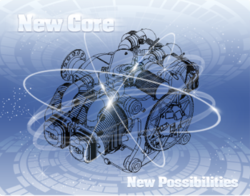 We are celebrating this event with a 50% discount offer to upgrade from ZWCAD 2012. And, it is a FREE update to current ZWCAD+ users.
Boston, MA (PRWEB) January 31, 2013
ZwcadUSA, the exclusive Master Distributor for ZWCAD in North America today announced the official release of ZWCAD+ SP1. ZWCAD+ (ZWCADPlus) is the next-generation of ZWCAD that is much faster, smoothly handles very large drawings with no memory creep, and comes with an advanced code-level API. This SP1 release adds 40 new features on top 500 features that were added when ZWCAD+ was first release in July 2012.
ZWCAD USA is celebrating this event with a 50% discount offer to upgrade from ZWCAD 2012. And, it is a free update to current ZWCAD+ users. Be among the first to experience how the ZWCAD+ 2012 SP1 helps to greatly increase design efficiency. In this service pack, customers will find:
-- A big leap in ZWCAD+'s smooth and efficient design experience
-- 20 new features including MLEADER, MVSETUP, and OVERKILL
-- 400 improvements that enhance design performance
-- More apps that add power to the already powerful ZWCAD+
Kanti Purohit, CEO of ZwcadUSA, comments, "We are proud of our ZWCAD engineers who continue to make ZWCAD+ better at a breakneck pace. And, we thank our ZWCAD user community whose valuable feedback is what makes these improvements possible."
Purohit continues, "As I have said before, ZWCAD+ is not just a new name for the next ZWCAD. What is already accomplished in this release directly translates into more productivity for our CAD customers and even more value for their money. We encourage all our ZWCAD 2012 users to modernize their CAD by upgrading to ZWCAD+ SP1"
To celebrate the SP1 release, ZwcadUSA invites all its existing customers to upgrade their current ZWCAD 2012 to ZWCAD+ SP1 for only half of the normal upgrade price. This limited-time 50% upgrade discount will end on February 28, 2013. Please visit the ZWCAD+ SP1 Upgrade Offer page for details on this and other promotional offers.
To get a taste of what is to come, download ZWCAD+ SP1 today and experience the power of ZWCAD+. What's more, the trial is free. To learn more about ZWCAD+, please visit What's New in ZWCAD+ SP1.
About ZWCAD+
ZWCAD+ is a powerful AutoCAD Alternative for 2D and 3D CAD software with native DWG format. ZWCAD+ assures unrivaled compatibility with AutoCAD® & Windows® Operating Systems including Window® 7 32- bit and 64-bit environments. For more information, visit http://www.ZwcadUSA.com.
More than 320,000 CAD professionals use ZWCAD in over 80 countries in broad disciplines including mechanical, manufacturing, plant, architecture, engineering, construction (AEC), civil, water, GIS, and landscape architecture. With 20 years in CAD development, ZWSOFT is known the world over for its courteous, timely, and knowledgeable support and friendly upgrade policies.