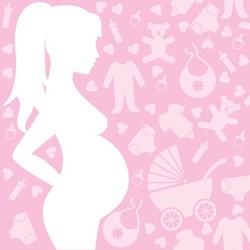 We are often asked by our audience for gift recommendations, especially for baby showers.
Cheyenne, WY (PRWEB) January 31, 2013
Baby product review website BabyGearLab.com introduced an updated version of its services today featuring the introduction of the 2013 BabyGearLab Baby Shower Gift Guide. Founder Dr. Juliet Spurrier announced that, "We are often asked by our audience for gift recommendations, especially for baby showers. Our visitors know we review hundreds of baby products each year, and compare them on quality, safety, and health attributes. In response to our loyal customer base, we have compiled a list of over 45 baby products we believe make great baby shower gifts, ranging from small and inexpensive items like pacifiers and baby spoons to larger and pricier items like baby swings and jogging strollers. Our goal is to provide ideas and suggestions for quality gifts that work for any budget." View the complete list of the Baby Shower Gift Guide 2013 on BabyGearLab.com.
For each baby product included in the 2013 Baby Shower Gift Guide, BabyGearLab editors have a review, included photos, a list of pros and cons, a star-rating, relevant safety or health information, an overall summary of the benefits and features. Displayed in a very user-friendly format, all items on the list are also show with daily updated prices at top retailers such as Walmart, Amazon, Target, and others, so visitors can find the best price at their preferred outlet.
"As strong consumer advocates, our goal is to seek out the best products, and to identify what differentiates one product from another when it comes to quality, health and safety attributes," Dr. Spurrier continued. "We are very excited to be introducing this updated version of our web service, which we hope will help many gift-givers to find exactly what they're looking for in a baby gift in a simple, informative and efficient way." For easy access to all the products in the baby shower gift guide, BabyGearLab has made it possible to sort them by relevance, price and category.
About BabyGearLab LLC
BabyGearLab's mission is to create clarity around the entire baby-product buying-decision process. Founded in 2012 by pediatrician and mother-of-two Juliet Spurrier, MD, BabyGearLab is committed to producing the world's highest quality test-based reviews, buying advice guides, and heath and safety articles in relation to baby products most commonly used during a baby's first year.