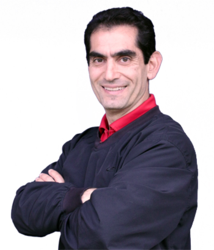 Essence in Fitness video series is designed to increase self-awareness.
Poway, CA (PRWEB) January 31, 2013
X5 Fitness, a private personal training studio in San Diego, CA releases Essence in Fitness – Dynamic Weight Loss and Fitness Problem Solving Video Series. This video series helps individuals recognize the dynamic nature of persistent weight loss and fitness problems which resist single static solutions. The introductory video covers the three main reason for lack of success and the five elements that could help reach success.
In Essence in Fitness, Vishy Dadsetan, owner of X5 Fitness shares examples and stories on what the essence in fitness is and how this essence controls the successful outcome more than anything else.
"It could be pretty frustrating for the first time clients who see me for consultation," says Dadsetan. "They come prepared with a mental scenario of how the weight loss consultation would go. They want to talk about the common approach. Before we begin the process of what the uncommon approach is, I ask them if the common approach most people use was working; wouldn't most people be healthier, more successful and happier?"
X5 Fitness Essence in Fitness video series is the uncommon approach. Verifiable tangible statistics on obesity, heart disease, diabetes and cancer shows that a common approach does not work.
"Statistics do not reflect the real pain anyone with these illnesses and those who love and care for them suffer," Dadsetan explains. "How can I describe the emotional pain of watching my father in an ICU after his quadruple bypass surgery with so much fluids in his small frame that I could hardly recognize him. What part of the statistics shows that?"
Essence in Fitness video series is designed to increase self-awareness, to create what Dadsetan calls "the pause." This is a mental and emotional structure that separates the past from the future. This is the space to reflect and organize, to allow for love, gratitude and appreciation for life to flow in and stand between the pressures of the past and demands of the future. In this space, one learns to act instead of react.
In the introductory video, Dadsetan gives two compelling examples of how individuals act based on the invisible forces that influence them and how they react based on the visible forces. According to Dadsetan the "pause" allows the opportunity for greater understanding of these forces.
Joanne Petty, one of X5 Fitness clients writes, "I am happier because I've gotten to know myself better. I am more accountable to myself … The old habits, the negative thoughts and words associated with my old negative self-image are mostly gone ... I've changed on the inside, and it is showing on the outside."
Essence in Fitness video series is becoming available on youtube. To subscribe visit http://www.youtube.com/user/x5fitness or call toll-free at (877) 348-6873.
About X5 Fitness - Vishy Dadsetan founded X5 Fitness in 2010 to condense over 30 years of spiritual, mental, emotional and physical experience into a step-by-step integrated transformational fitness and weight loss process.