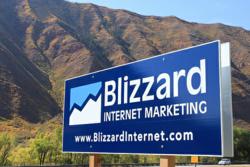 "I just want to thank Blizzard Internet Marketing for a great 2-day workshop in Colorado. The information was relevant, valuable and cost-effective. Great job!!" -Kaiser Realty
Glenwood Springs, Colorado (PRWEB) January 12, 2013
Blizzard Internet Marketing, Inc. is offering a 2-day Advanced Search Engine Marketing workshop on January 21 and 22 in Glenwood Springs. This workshop is open to the public and will focus on ways for hotel, lodging, travel, and hospitality companies to enhance their on-line marketing results and increase website presence using proven strategies that guarantee results and boost their return on marketing investments.
"Blizzard Internet Marketing is a regular fixture at vacation rental industry conferences. Trent Blizzard's presentations are among the most highly anticipated and heavily attended events at each conference. Their combination of expertise in internet marketing and vacation rentals make them the premier provider of SEM (Search Engine Marketing) services." - Park Brady, ResortQuest
Marketing has moved far beyond print and traditional media alone. Businesses can no longer rely on past practices in order to stay competitive. Consumers are increasingly savvy and have the tools available to check reviews, compare prices, and search for their desired products and services. In order to compete, companies must implement the on-line marketing strategies and techniques that get them noticed. That's what this workshop is all about. Visit Blizzard Internet Marketing at http://www.BlizzardInternet.com or http://Newsletter.BlizzardInternet.com to register or for more information about this and other workshops.
Blizzard Internet Marketing, Inc. is based in Glenwood Springs, Colorado and provides full-service online marketing solutions to the hospitality, travel, and lodging industries. Their suite of search marketing services includes search engine optimization, paid advertising, link marketing, email marketing, social media and reputation management, website design, booking engine integration and content management system design.
# # #