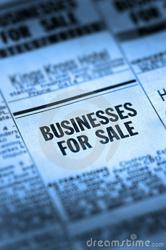 Buy & Sell businesses fast at Business Trader
(PRWEB) January 31, 2013
If you have plans to sell a business or franchise in the near future you may be unaware of the huge success business owners are having online.
About 97% of people looking for a business opportunity will start their search via the internet looking for websites where they will find current business for sale listings.
Wise investors say that these are the first places they think of for finding a viable business they may want to buy.
Potential buyers prefer searching online as opposed to checking ads in the newspaper because of the wide range of choices and significant photos and details an internet search provides, connecting them directly with a business listing within their price range, location and category.
Why Business Trader.com is Preferred
Business Trader is a leader in the online business for sale industry and this is the reason that it is now Australia's most visited website within this niche. Business Trader now has 4 additional 'featured' advertising packages to choose from allowing you to give your business listing more exposure depending on your advertising requirements and at a price that meets your budget.
In addition, Business Trader leads the rest because from the start, it was intended to be cost effective for business brokers, along with small business owners who are selling privately and have limited resources.
Small business owners in the country have been spared the expense of brokers fees and commercial by listing the businesses privately with Business Trader.
What About Business Brokers?
Business Brokers can now also take advantage of their huge success as they have incorporated a package which has been tailored to suit brokers and agents. For a small monthly fee, brokers can upload unlimited listings, edits and up to 5 images per listing at no extra charge and best of all their are no contracts.
Now, Business Trader is the choice of many business brokers because they know that their advertisements are being viewed by thousands of potential buyers every day and that potential buyers will have no problem in finding them. They have countless testimonies from existing brokers and agents who are experiencing huge success with fast business sales.
Business Trader is Ahead of the Rest
Business Trader has also been given number 1 rankings by Google, Bing and Yahoo! for search terms that include some of the highest and targeted search terms within our niche. As a result these terms are driving huge volumes of targeted traffic to the site and advertisers and reaping the rewards.
What Business Trader Can Do
Once you advertise with Business Trader, people who visit the site will have no problem in finding your listing. They are provided with the tools they need to find a business that meets their requirements within a specific category or state.
This reduces their search time and connects them to listings throughout the country, including Sydney, Perth, Brisbane, Melbourne, Hobart, Adelaide and Darwin.
Your Advertising Choices
When selling a business at Business Trader, they can offer you a customized advertising package that will do the job at a price you can afford.
Packages come in both 3 month ($49 per month) and 6 month ($33 per month) durations. Both packages have 'Upgrade' options with different levels of exposure including home page listings.