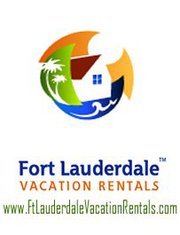 We'e finding that more and more visitors are logging on to FtLauderdaleVacationRentals.com to search for an affordable alternative to a hotel.
Fort Lauderdale, FL (PRWEB) January 06, 2013
Visitors to the 20th annual Renaissance Festival in Deerfield Beach are taking advantage of new vacation rental home and condo listings available through FtLauderdaleVacationRentals.com to book their stays for the February 25 and 26 weekend celebration of all things medieval.
Medieval enthusiasts are turning to the Internet and FtLauderdaleVacationRentals.com to find vacation rentals priced low enough to make it a carefree weekend of excess in costume and cuisine, but not lodgings.
Ft.LauderdaleVacationRentals.com is an online hub for travelers to find privately owned apartments, condos, and homes in Fort Lauderdale and rent them directly from the property owner. The newest trend in hotel-free accommodations, it's affordable for families and groups of friends looking for vacation condos or homes to rent at a price to fit any budget.
Through FtLauderdalevacationrentals.com, Renaissance Festival guests can rent a private home, condo, villa or apartment at prices significantly lower than those of area hotels. The added benefits to staying in a private vacation home in addition to the cost savings, are the kitchen, laundry, and all the little luxuries that go with staying in a private home.
"We're finding that more and more visitors are logging on to FtLauderdaleVacationRentals.com to search online for an affordable alternative to a hotel," said John Romano founder of Ft Lauderdale Vacation Rentals.com.
"Families traveling together appreciate having a private vacation home or condo in Fort Lauderdale or anywhere in Florida, with a kitchen and laundry readily available, and it's going to cost you a lot less than a hotel.
"Visitors are growing used to the value they get when they stay in a vacation rental home instead of a hotel, especially when they discover how much they're saving over a hotel when they start comparison shopping," he said.
About FtLauderdaleVacationRentals.com:
FtLauderdaleVacationRentals.com is the world's first portal dedicated only to vacation rentals in Fort Lauderdale. Established in 2006 and acquired by John Romano of Fort Lauderdale in 2010, its mission is to provide a selection of vacation rentals in Fort Lauderdale and to connect travelers with property owners in the most efficient way possible.
FtLauderdaleVacationRentals.com's system allows potential renters to select from an extensive collection of properties, based on location, size, price, and by a variety of features and property types. Prospective renters can research, compare and select cabins, villas, houses, estate homes, mansions, condos and other vacation properties in Fort Lauderdale.
FtLauderdaleVacationRentals.com is not a broker; it offers a set of management tools combined with an economical conduit between travelers seeking the space, value and amenities of vacation rentals and homeowners looking to rent out their vacation properties.
For more information, visit FtLauderdaleVacationRentals.com.