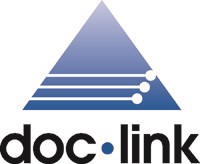 Laguna Hills, CA (PRWEB) October 08, 2013
Altec Products, Inc., a leading provider of integrated document management and workflow solutions, announced today its sponsorship of the annual conference for Epicor customers in Asia, Australia and New Zealand -- Insights 2013. Epicor Software Corporation, a global leader in business software solutions for manufacturing, distribution, retail and services organizations, will host the annual event at the Langham Hotel in Melbourne, Australia from October 14 – 16, 2013.
Altec will showcase the Epicor endorsed solution doc-link which provides seamless integration to Epicor software solutions for manufacturing, distribution, retail and service organizations. Insights 2013 will bring together over 150 Epicor customers from the Asia Pacific region providing solution-specific training sessions and valuable networking opportunities.
Epicor customers will be offered hands-on sessions with Epicor technical staff demonstrating practical software solutions such as the power of doc-link for paperless Accounts Payable (AP) and Accounts Receivable (AR) processing. Bill Brown, Sales Director for Altec will be available as a resource to share the many benefits of doc-link for the next-generation Epicor enterprise resource planning (ERP) and Epicor Distribution software offerings. Brown said, "doc-link is an integrated tool that allows your company to go paperless and improve productivity in all departments. I am excited to interact once again with the Epicor community at the event in Australia and educate others on the amazing value that document visibility can bring to an organization."
Brandt Morrell, President and COO of Altec stated, "As our partnership with Epicor continues to expand globally, we realize the extreme value of our face-to-face time with the Epicor users in Asia Pacific. We are thrilled to engage and inspire company executives to solve critical business processes by using innovative technology solutions to increase operational efficiencies. With doc-link, business executives can make sound decisions, resulting in a spectacular ROI that directly improves their bottom line."
About Altec
Altec is a leading provider of Integrated Document Management (IDM) solutions to mid-market companies. For more than 25 years, Altec has provided a wide range of accounting-centric paper to paperless solutions including its flagship product, doc-link™, which enables companies to capture, archive, workflow and route structured and unstructured documents to customers, employees and vendors. Altec's comprehensive solutions include IDM, output management, MICR check disbursement and paper documents that serve more than 13,000 customers worldwide. Altec enjoys strong, collaborative partnerships with ERP solution providers like Epicor Software to provide the most comprehensive, integrated enterprise document management solutions. Altec delivers its IDM solutions through a global network of authorized partners in more than 60 countries throughout the Americas, EMEA and Asia Pacific. Visit Altec at http://www.altec-inc.com, or call April Blankenship at 1-800-997-9921.
####
Epicor is a trademark of Epicor Software Corporation, registered in the United States and other countries. Other trademarks referenced are the property of their respective owners.