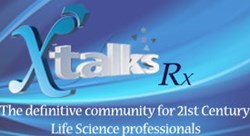 Toronto, Canada (PRWEB) October 01, 2013
Effective monitoring of clinical investigations is critical to the protection of human subjects and the conduct of high-quality studies. Clinical investigations involving human drugs, biological products, medical devices, and combinations thereof are required to provide oversight to ensure adequate protection of the rights, welfare, and safety of human subjects and the quality of the clinical trial data submitted to FDA.
During the past two decades, the number and complexity of clinical trials have grown dramatically. These changes create new challenges to clinical trial oversight, particularly increased variability in clinical investigator experience, site infrastructure, treatment choices, and standards of health care.
This webinar will cover the following with in-depth discussion on:

Ensuring the rights, safety of trial subjects
Data integrity & management
How much monitoring of clinical trial sites is necessary to ensure quality, compliance, and safety of research participants
How to go from 100% source data verification to a risk-based monitoring
Increasing the effectiveness of clinical trial site monitoring
Cost reduction and improved data quality
A live Q&A with the audience will follow the main presentation.
For more information about this event or to register, visit: http://www.xtalks.com/xto670-risk-based-monitoring.ashx.
Xtalks, powered by Honeycomb Worldwide Inc., is a leading provider of educational webinars to the global Life Sciences community. Every year thousands of industry practitioners turn to Xtalks for access to quality content. Xtalks helps Life Science professionals stay current with industry developments, trends and regulations. Xtalks webinars also provide perspectives on key issues from top industry thought leaders and service providers.
To learn more about Xtalks visit http://xtalks.com/ContactUs.ashx.
Contact:
Zayeeta Dasgupta, M.Sc in Life Science and Business Management
1- (416) 977-6555 ext. 260