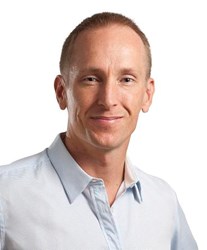 In terms of making professional connections, you won't find a better way online than by creating and using your LinkedIn account.
(PRWEB) October 02, 2013
He adds: "In terms of making professional connections, you won't find a better way online than by creating and using your LinkedIn account."
LinkedIn is built on the concept of connections: each user maintains a list of contact details for other professionals they know (or hope to get to know). There are a myriad of ways a business can utilize LinkedIn for promotional means, says Gollan in his update A Step-by-Step Guide to Creating a LinkedIn Account. These include:

Getting introduced to other professionals through connections ('2nd degree connections')
Showcasing skills, experience, awards, publications and professional education and training
Finding new employees
Seeking out new business opportunities or joint ventures
Identifying influential individuals at specific organizations
Finding potential customers or clients, and
Building a reputation as a thought leader in a specific field.
Once a company signs up for a LinkedIn account, they will be taken through an extremely detailed set-up process, says business mentor Gollan. This process will guide them through setting up their profile, including entering educational and work experience, skills, awards, publications, interests, and more.
While the process itself is rather straight-forward, it can be confusing to know exactly where on the profile page specific information will be shown.
To sign up companies should go to http://www.linkedin.com and enter their personal info.
Now it's time to start filling out the profile. This will outline skills, training, and experience.
Perhaps the most important field here is the 'Job title' which is also known as the 'headline.' This carries a significant amount of weight for on-site search. Be sure to use the most relevant keywords to the business here.
Marketing guru Gollan adds that business owners should be sure to check 'I am self-employed', as this will allow them to select an industry from a drop down menu.
To find people they know a company can opt to allow LinkedIn access to their email contacts.
Next, a company will be asked if it'd like to upgrade their plan. The free plan is usually sufficient.
To update their LinkedIn profile a company should enter the date they began the current business. Next enter education and upload a company logo. Then add skills.
Profiles should be optimized for Search Engines via adding their full name to the end of their url just beneath the logo. This is achieved by clicking the feature 'Customize your public profile URL.'
Another way to get search engines to pay attention is to use keyword-rich anchor text for urls on the Profile Page (LinkedIn permits three URLs on the Profile Page).
LinkedIn allows companies to have three urls on their profile page. Use customized anchor text to increase search engine rankings for those terms.
The full text of the summary section of a company's profile has the potential to get indexed by the search engines, says business coach Gollan. That means keywords should include the location of the business, services it provides, products it sells, and any other relevant data.
Next, find people to connect with. This can be achieved via:
Searching for people or companies using the search box
Browsing through connections' profiles
Checking out the right sidebar of the home page for automatically generated suggestions
Looking through LinkedIn groups in the company's particular sector
Answering questions on LinkedIn answers.
Connections have the ability to publicly recommend companies on LinkedIn. Do this by asking connections to recommend via the tab at the top of the profile page.
Find more social marketing tips and invaluable business coaching advice in general at Gollan's popular website here.