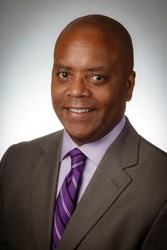 Dayton, Ohio (PRWEB) October 02, 2013
CareSource, one of the nation's largest Medicaid Managed Care Organizations, recently announced Kenneth Goodnight will join its executive team as the Vice President of Customer Care. Goodnight's leadership is part of CareSource's strategy to expand its footprint into new markets and products.
In this newly created role, Goodnight will be responsible for customer care strategies to ensure the highest levels of service for CareSource members. He will be responsible for maintaining CareSource's commitment to its members by creating best-in-class member service. Through the evaluation of trend data and customer needs, Goodnight will drive innovation to revolutionize the consumer experience at CareSource.
With some of the industry's highest customer service ratings, CareSource is a mission- and member-focused nonprofit health plan. Goodnight's appointment furthers CareSource's position to understand and serve the needs of its members.
"Goodnight is a passionate leader who will provide a strong creative direction for Customer Care as we continue delivering excellence in member and provider services and satisfaction," Sam George, Senior Vice President, Operations and Business Partner Group, said.
Goodnight brings a diverse background in improving metrics in business, customer service, and organizational leadership to his role at CareSource. Before joining CareSource, Goodnight served as Vice President of Customer Service for Universal American (CVS/CAREMARK) in Cleveland, Ohio.
About CareSource
CareSource is a non-profit health plan headquartered in Dayton, Ohio. As one of the largest Medicaid managed care plans in the country, CareSource understands the challenges consumers face navigating the health system. We are committed to putting health care within reach for more than 980,000 members we serve in Ohio and Kentucky.