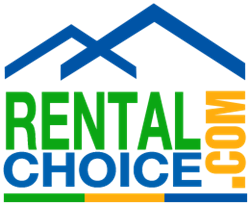 Wilmington, NC (PRWEB) October 02, 2013
Rental Choice(.com) is proud to announce a new advertising partnership with Wilmington's Best Rentals. Wilmington's Best Rentals offers clients full-service Real Estate and Property Management Services in Wilmington, NC.
As a result of the new partnership, the Rental Choice (.com) directory will feature Wilmington's Best Rentals, which will receive custom advertising that focuses on their property management services. Visitors to Rental Choice (.com) are able to learn more about Wilmington's Best Rentals by visiting their profile page on the directory. This profile page allows users to click through to Agon Property's website, which lists properties currently under their management. Users can also call Wilmington's Best Rentals directly or submit a brief contact form to communicate via email.
Karen Parkin, founder and co-owner of Wilmington's Best Rentals has been involved in property management since early 1998. Her commitment to owners in the property management field has earned Karen their respect and referrals to their friends and family members. In March 2008, Bob McWaters became joint partners with Karen in a newly founded company, Wilmington's Best Rentals.Thereby, offering clients full service Real Estate and Property Management Services in one location. Since the opening, they have grown tremendously, and anticipate growth for years to come. Let Wilmington's full service team take the stress out of owning investment property. They provide many management services including, inspection of property, advertisement of property, showing of property, utilities, securing a lease, financial accounting and much more.
Rental Choice (.com) uses targeted marketing strategies to reach out to property owners and offer them free access to the online directory. The property owners are then able to connect directly with a property manager in their local area either through a form sent directly to the company email, phone or by visiting their website directly for more information from a link that is provided on the advertiser's landing page. To learn more about Rental Choice (.com), visit http://www.rentalchoice.com.
###