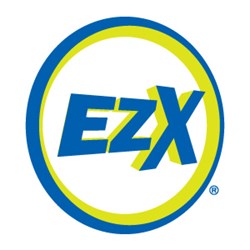 EZX FIXHUB provides true independence and control for all FIX connections.
New York, NY (PRWEB) October 02, 2013
EZX Inc., a leading provider of trading infrastructure for hedge funds, broker/dealers and proprietary trading firms announces the release of the EZX FIXHUB. EZX FIXHUB is a FIX gateway solution that enables clients to break away from their reliance on proprietary FIX networks and OMS vendors.
Maintaining a FIX gateway gives control over all your FIX connectivity. In the past, deploying a FIX gateway would have required an investment in network infrastructure, FIX engines, IT resources, and a high level of in-house FIX expertise.
EZX Clients can now have a dedicated FIXHUB under their control but delivered as a fully managed solution. FIXHUB users do not need to invest internal resources to take control of FIX order flow. FIXHUB gives the ability to have a dedicated FIX Gateway with a robust set of translation, field mapping, and monitoring functionality. Routing, Mapping, and Filtering modules allow for custom rules to be setup to manage inbound and outbound FIX messages as needed. Changing FIX tag values and redirecting messages based off a set of rules is simple.
"We have been running into firms that want to 'own' their FIX connectivity and not be at the mercy of one particular vendor. The EZX FIXHUB solution gives them the control they desire at fraction of the cost of doing it themselves" said EZX CEO, John Petschauer.
One particular benefit of FIXHUB is the ability it gives to switch OMS/EMS vendors. In the past, it would require significant resources and planning to migrate all FIX connections. Having a dedicated and private FIX gateway solution means having a single connection to migrate, significantly reducing the overall scope of the project.
Greg Nadan, Managing Director at EZX was quoted as saying "Being able to appear as a single connection saves our clients money and has the added benefit of allowing our clients to keep their order flow sources anonymous."
EZX FIXHUB provides true independence and control for all FIX connections.
About EZX, Inc.
EZX is a leading provider of Trading Infrastructure delivered as a Service for strategy focused Hedge Funds, Proprietary Trading Firms, & Brokers. Our high speed, broker neutral trading platform easily integrates to your Strategy/Algo engine, proprietary OMS, custom trading screens, or Excel spreadsheets. EZX configures, certifies, and supports the entire trading infrastructure so you can stay focused on your business … Trading.
Our core product, iServer, is a proven trading infrastructure with a flexible API, pre-certified FIX connectivity to over 90 destinations, and a full function trade blotter (EZoms). iServer enables you to quickly automate your strategies and trade electronically with global brokers, banks and exchanges. EZX's products are built using industry proven state of the art technology that can process thousands of messages per second with low latency and reliable performance for Equities, Options, Futures and FX trading. Our world class service and support means we proactively monitor your connections and provide quick resolutions to problems.