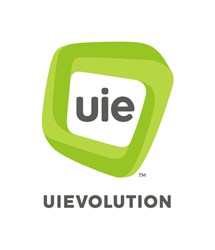 Seattle, WA (PRWEB) October 01, 2013
UIEvolution, Inc., the leading mobile solutions provider, announced that Clarion Corporation has selected their UIE Microserver software solution for their in-vehicle cloud-based infotainment network service "Smart Access 4Car." UIE Microserver will be exhibited in the Clarion booth (Hall 6, Booth #6G27) at CEATEC Japan, which runs October 1-5, 2013 in Makuhari Messe.
Clarion Corporation, an international leader in car audio and electronics, recently developed and introduced Smart Access, an in-vehicle cloud-based information network service. Smart Access provides effortless connectivity to Android and iPhone smartphones and offers access to multiple in-vehicle optimized applications via Clarion's award winning Smart Access Cloud Server. The product, named an International CES Innovations 2013 Design and Engineering Award Honoree, uses cloud-based voice search services safely and comfortably.
Utilizing UIEvolution's UIE Microserver as the smartphone platform for Smart Access, Clarion is able to deliver a consistent and seamless user experience regardless of the device the customer is using. UIE Microserver is a lightweight platform-independent software solution that enables the car navigation system access to Internet via Bluetooth or Wi-Fi using a smartphone.
Clarion and UIEvolution will be exhibiting the following products at CEATEC Japan:

Clarion's newest car navigation systems, with a smartphone platform powered by UIE Microserver
Full digital speaker system products
Diverse products for commercial vehicles
Demonstration vehicle, offering a sample listening experience
Full digital speaker products
About Clarion
Clarion Co., Ltd., headquartered in Tokyo, has been a consolidated subsidiary of Hitachi Group since 2006. An international leader in car audio and electronics since 1940, Clarion is involved in the research, development, engineering, design, manufacturing, sales and marketing of vehicle entertainment, navigation, communications and security products for the automotive and recreational vehicle environments, with marketing and sales affiliates in Europe, North and South America, Asia and Australia. Clarion is located on the Web at http://www.clarion.com.
About UIEvolution
UIEvolution is the leading mobile solutions provider for Fortune 1000 companies. We help companies take full advantage of connected screens by extending their brands, delivering their unique business objectives, and ensuring that the devices that create the mobile lifestyles of their customers are joined in a continuous thread – smartphones, tablets, smart TVs, and automotive applications. UIEvolution combines world-class consultative services and deep industry knowledge with the proven UIEngine & Evolution Platform. Headquartered in Seattle with offices in Tokyo and Honolulu, UIEvolution has a 13-year track record with clients like Toyota, AT&T, Microsoft, Disney, Princess Cruises, Samsung, Mitsubishi, and NTT.
Visit online: http://www.uievolution.com
Follow on Twitter: @UIEvolution