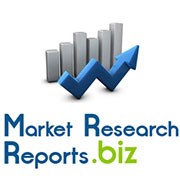 Albany, NY (PRWEB) October 02, 2013
Global telecommunication service providers have grown at a rapid pace during the past two decade, driven by private and government support and initiatives aimed at liberalization and privatization of the sector. This growth has been driven by various factors such as favorable economic development, rising disposable income, and a general global culture transformation to embrace a high tech lifestyle. The number of communication service providers has increased due to service opportunities, technology evolution, and related new business models related to the global telecom market introduced.
To check out the complete table of contents, visit: http://www.marketresearchreports.biz/analysis-details/telecom-industry-analytics-company-analysis-and-solutions
All of this has resulted in a data tsunami, which unlike those in nature, does not recede and instead continues to grow. Telecom service providers seek to leverage their data to improve business operations, minimize costs, optimize service delivery, and identify new service opportunities and even new lines of business.
This research evaluates the telecom industry analytics segment with a focus on companies whose solutions and service support telecom service. The report includes solutions, financial position, and SWOT analysis of leading companies including: Teradata, IBM, Oracle, SAP, SAS, Agilis International, Tableau, QuikTech, WeDo Technologies, Subex, TEOCO, and cVidya.
Click Here To Download Detail Report: http://www.marketresearchreports.biz/sample/sample/175856
Target Audience:

Big Data and analytics companies
Data as a Service (DaaS) companies
Cloud-based service providers of all types
Telecom customer & operational analytics provider
Developers of content, commerce and applications
Telecommunication service providers including carriers and OSS/BSS providers
Investment institutions including hedge funds, pension funds, and private equity
Companies in Report:
Agilis International
cVidya.
Netezza / IBM
Oracle
QuikTech
SAP
SAS
Subex
Tableau
TEOCO
Teradata
WeDo Technologies
To buy the copy of this report, visit: http://www.marketresearchreports.biz/analysis/175856
Report Benefits:
Understand telecom consumer and operational analytics and its significance for telecommunication service providers
Learn how to manage M&A, project finance, quality service, IT software & hardware, and customer relationship with telecom analytics
SWOT analysis, competition intelligence, telecom strategy, and emerging business models of telecom analytics solution providers
Learn about the latest developments from telecom analytics solution providers and how to derive greater business benefit for network operators, OSS/BSS companies, and others
Latest Reports:
Capturing Big Data in Social and Detection Systems: Market Opportunities and Challenges 2013 - 2019: http://www.marketresearchreports.biz/analysis-details/capturing-big-data-in-social-and-detection-systems-market-opportunities-and-challenges-2013-2019
Every large corporation collects and maintains a huge amount of data associated with its customers including their preferences, purchases, habits, travels, and other personal information. In addition to the large volume, much of this data is unstructured, making it hard to manage. This so called "Big Data" is a challenge for industry verticals yet also an opportunity.
The enormous growth potential of Big Data caught the attention of various large players such as IBM and Oracle, to name only a couple, who have developed a key strategic focus in this area and various vertical-specific offerings.
By now many people across various industry verticals understand the basic issues or at least have heard that Big Data is a big deal. However, most of the focus to date has been on the importance of optimizing data management and analytics. There has been very little analysis about challenges and opportunities for capturing Big Data.
Click Here To Download Detail Report: http://www.marketresearchreports.biz/sample/sample/175855
This report provides critical evaluation of the front-end of Big Data: capturing data from various sources. This report focuses specifically on social systems as well as obtaining data through sensing/detection with an emphasis on RFID. The report includes Big Data revenue forecasts, predictions about the future of Big Data and social/detection, and related recommendations.
Global and China Display Driver IC Industry Report, 2013: http://www.marketresearchreports.biz/analysis-details/global-and-china-display-driver-ic-industry-report-2013
The report includes the following aspects:
1. Display driver IC market
2. Flat panel display market
3. Ten display driver IC vendors
4. Eleven small and medium-sized display and driver IC vendors
The current decline in the ASP of driver IC is attributed to many factors, including:
The display driver IC integration density continues to rise
Driver IC is made by 12-inch fabs with the 90-nanometer process at high output efficiency
Many vendors are willing to adopt RAM-Less driver IC in order to save costs.
Click Here To Download Detail Report: http://www.marketresearchreports.biz/sample/sample/175854
In 2013, the display driver IC market will see the highest growth rate of 14.4% in the past five years and value USD7,111 million. The growth rate is expected to be 8.0% in 2014. The substantial growth is mainly boosted by mobile phones, whether smart phones or ordinary phones, whose screen resolution is soaring, which makes the high-end driver IC shipment surge.
About Us
MarketResearchReports.Biz is the most comprehensive collection of market research reports. MarketResearchReports.Biz services are specially designed to save time and money for our clients. We are a one stop solution for all your research needs, our main offerings are syndicated research reports, custom research, subscription access and consulting services. We serve all sizes and types of companies spanning across various industries.
Contact
M/s Sheela
90 Sate Street, Suite 700
Albany, NY 12207
Tel: +1-518-618-1030
USA – Canada Toll Free: 866-997-4948
Website: http://www.marketresearchreports.biz/
Blog: http://mrrfocuseconomics.blogspot.in/