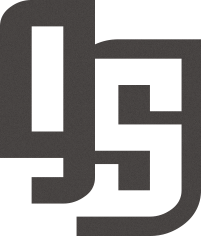 The universal key to a whole new dimension in automotive networking.
Boston, MA (PRWEB) October 03, 2013
Garagesocial is a revolutionary social networking community for people to discover, list and share their vehicles online. By creating an interactive and user-friendly interface, the company aims at "Connecting the Automotive World" through new and innovative ways.
Garagesocial allows enthusiasts, mechanics, racing professionals and bloggers to gather online and showcase their favorite vehicles on this centralized web platform. President and Founder, Maxime Rassi, describes the concept as "the universal key to a whole new dimension in automotive networking."
Rassi began Garagesocial as a personal project in early 2012, "it has always been unnecessarily challenging to not only find, but to network with local enthusiasts. Browsing through thousands of online forums was inefficient." He realized "though all of these forums were created to unite a niche group of people around a common interest, these communities lacked connectivity between themselves resulting in overlapping discussions."
Rassi's creation allows users to network with vehicle owners, locally or internationally, through a versatile web platform using novel vehicle discovery algorithms.
Users can create their own personal profiles, pages, groups and blogs. Garagesocial users also have the ability to buy, sell or rent their vehicles through the site. Live Facebook integration and verifying information legitimacy are some of the advanced features offered by the networking site. Users can freely showcase their vehicles with unlimited albums and pictures, descriptions, spec sheets, timelines, tags and more social networking functionalities.
Garagesocial will be exhibiting at the annual SEMA Show from November 5-8, 2013 at the Las Vegas Convention Center. On November 7th, 2013 at 1:00PM, a press conference will be held at the SEMA Show Media Center. Following the press conference, a demonstration of the networking site will be held at 2:00PM. The Boston startup plans on exhibiting this upcoming March at the 2014 SXSW Interactive Trade Show in Austin, Texas.
About Garagesocial
Garagesocial is a revolutionary social networking community for people to manage, showcase and premiere their vehicles online with the world. Started in Boston, MA in 2013, the company's objective is "Connecting the Automotive World." Garagesocial has representatives in London and Paris and will be publicly released shortly. For more information about Garagesocial, visit: