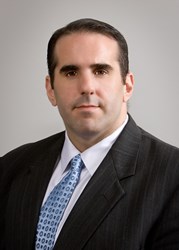 Houston, Texas (PRWEB) October 02, 2013
The Houston Business Journal has released its list of 40 Under 40, recognizing Houston business executives and entrepreneurs who have exhibited great career success, and who have given back to the community in significant ways. This year HBJ's panel of judges evaluated almost 400 nominations in order to select the final 40 honorees.
Jason Braun is a lawyer who practices in the areas of complex business and financial litigation, insurance coverage and construction litigation, and commercial and securities arbitration. Among his successes are winning an arbitration award of over $7 million for his clients, key employees who had claims for equity units in an oilfield services company. He also successfully resolved a securities fraud case in which his clients were suing for over $60 million in damages.
In addition to representing companies and individuals in court, Jason is a frequent volunteer speaker for the Houston Bar Association and other legal associations. His presentations often focus on the importance of client service and effective communications in law firms.
"Jason is a star in the Texas legal community," says Tom Ajamie, Managing Partner of Ajamie LLP. "Clients hire him because he puts their interests first and wins their cases."
HBJ will profile the 40 Under 40 Class of 2013 in a special section on Nov. 1, and will honor them at a cocktail party on Oct. 30 from 4:30 to 7:00 p.m. at the Houston Zoo. Click here http://www.bizjournals.com/houston/event/82481 to learn more.
About Ajamie LLP
Ajamie LLP is a law firm with a national and international practice in complex commercial litigation and arbitration matters. For more information about Ajamie LLP, visit the firm's website at http://www.ajamie.com.