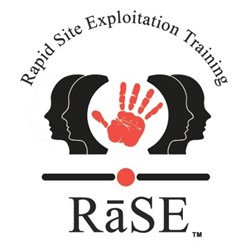 Martinsville, Va. (PRWEB) October 03, 2013
SHINE Systems & Technologies (SHINE, http://www.shinesystech.com), a leading intelligence analytics, identity intelligence, technology integration, training, and consulting services firm based in Charlottesville, VA, proudly commences RāSE™ - a highly effective forensic collection and exploitation methodology initially developed for the Department of Defense that has been adapted for use by law enforcement in situations where time and resources are severely limited.
The Rapid Site Exploitation (RāSE™) course teaches the methods and skills needed to process a crime scene that might not be fully exploited without a detective or crime scene investigator available. With the knowledge gained from the RāSE™ training, first responders to crime scenes will have the ability to collect human signatures with limited time and personnel and in varying weather conditions.
The scenario-based course presented participants with a hands-on experience collecting forensic evidence in a variety of situations. "The labs were great. The added stress really pushes you in this course. I loved it," one of the students commented. Another student noted RāSE™ "…was a great course with excellent instructors. I would highly recommend this course to other agencies."
SHINE's expert instructors have over twenty years of law enforcement experience and helped establish the first use of forensic collection and exploitation labs in Iraq and Afghanistan in support of counter insurgency and targeting operations.
RāSE™ is a customizable training course with an impactful result. The course is structured to be flexible and can be tailored to each law enforcement agency's time and equipment needs. If you'd like to inquire about the RāSE™ program, please contact SHINE at (434) 220-4717 or at RaSE(at)shinesystech(dot)com.
###
ABOUT SHINE SYSTEMS & TECHNOLOGIES
SHINE Systems & Technologies (SHINE) is an innovative SBA certified HUBZone small business and newly recognized honoree in the Inc. 500|5000 (#307) list of fastest-growing private businesses as well as the Washington Technology Fast 50 (#3) fastest-growing small business Federal contractors. Headquartered in Charlottesville, Virginia, SHINE features expertise in intelligence analytics, identity intelligence, technology integration, training, and consulting services. We bring to our customers comprehensive capabilities across many industries and business functions as well as federal, state, and local government. Showcasing our industry knowledge, service and product expertise, and ground-breaking technical capabilities, we identify trends and develop value-driven solutions for our clients. Please visit us at http://www.shinesystech.com