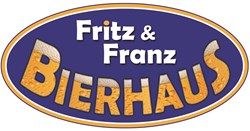 Coral Gables, Florida (PRWEB) October 03, 2013
Branches is excited to be the charity of choice for the Fritz & Franz Bierhaus' 2013 Oktoberfest! Fritz & Franz will kick off its 19th Annual Coral Gables Oktoberfest on October 3rd. This truly exciting Oktoberfest will include the official German Bier keg tapping ceremonies to get the celebrations started, offer live entertainment, raffle drawings and nailing, yodeling and Beer Stein Holding contests, as well as lots of other fun events happening throughout the month.
WHEN and WHERE:
October 3rd – 13th
Fritz & Franz Bierhaus, 60 Merrick Way, Coral Gables, FL
http://www.miamioktoberfest.com
Oktoberfest is especially known for its customary Keg Tapping ceremony; the mayor must tap the first keg before anyone starts drinking and celebrating. Jim Cason, Mayor of Coral Gables, will do the honors of tapping the first keg in his city on October 3rd at 5:00pm.
Raffle tickets will also be sold for $5 per ticket or $20 for 5 tickets. Raffle prizes include a $100 gift certificate to the Fritz & Franz Bierhaus, a two-night stay at the Riverside Hotel on Las Olas and the grand prize, a 7-night cruise in an ocean view stateroom for 2 people on Carnival Cruise Lines. The drawing will take place on October 13th and 100% of the proceeds will benefit Branches.
For further details about the 2013 Oktoberfest, please visit http://www.bierhaus.cc.
_______________________________________________________________________________
About Branches
For 40 years, Branches (formerly South Florida Urban Ministries) has made a positive impact in the community by delivering on its mission to serve, educate and inspire people through student, family and financial stability services. Branches provides long-term, holistic services for motivated individuals and families. We help people grow deeper and climb higher in life by building a foundation through education so they can achieve their goals and fulfill their potential. For additional information about Branches, please call 305.442.8306 or visit http://www.branchesfl.org.