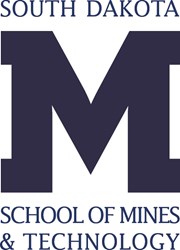 "Mines is one of the premier universities in the country for the study of paleontology," said Mines President Heather Wilson, D.Phil.
Rapid City, SD (PRWEB) October 02, 2013
Despite centuries of discovery, much of Earth's diversity remains wholly unknown, a troubling prospect given its rapid and permanent disappearance around the globe. In this race against time, Laurie Anderson, Ph.D., head and professor of the Department of Geology & Geological Engineering and director of the Museum of Geology, has received a $405,080 National Science Foundation (NSF) grant to examine the functional biodiversity of chemosymbiosis in clams and its role in supporting sensitive coastal biomes.
A collaboration among three universities – the South Dakota School of Mines & Technology, the University of Tennessee, Knoxville, and Clemson University – the project's total award tops $1.63 million over five years. The research is funded by the NSF Dimensions of Biodiversity program, whose ultimate goal is to transform how humanity describes and understands the scope and role of life on Earth by 2020.
"Mines is one of the premier universities in the country for the study of paleontology," said Mines President Heather Wilson, D.Phil.
Chemosymbiosis, the association of bacteria that fix carbon and supply it to their hosts in the absence of sunlight, remains largely unexplored in coastal environments. Lucinids, the clams to be studied, are the most taxonomically diverse clade of bivalve clams that exploit chemosymbionts to gain energy and avoid toxins. Recent molecular studies by this research team reveal novel genetic and metagenomic diversity typically unassociated with lucinid endosymbionts – an effort that reveals just how little is known of chemosymbiotic associations in these environments.
Anderson's portion of the project investigates how the morphology of the living bivalve hosts might reveal the presence of endosymbionts or the degree or type of symbiotic dependence.
"If we find a link, it gives us a way to track this relationship in the fossil record. Fossils of this bivalve family are common in the Cretaceous rocks of West River and are especially associated with fossil hydrocarbon seeps that dot the landscape out on the prairies," she explained.
The research will fill gaps in understanding about lucinid biodiversity loss that may occur in habitats sensitive to natural and anthropogenic disturbances – essential to coastal resource management decisions.
Though her project is set to begin Jan. 1, Anderson's work on these systems has spanned more than two decades as a paleobiologist and expert in bivalve systematics, especially for the New World subtropics and tropics.
"The grant includes significant field work in Florida, the Bahamas and California. We will also be working with collections in museums in Florida and California. In addition, we will do lab work here in the Paleontology Research Laboratory, and the field collections we make will become part of the museum's collections."
The award also allows for graduate and undergraduate training, including a field studies course in the Bahamas, as well as building museum collections and supporting both laboratory and computational bioinformatics research.
"The resulting discoveries [of the Dimensions of Biodiversity program awards] go beyond expanding our knowledge of the depth and breadth of life on Earth," said John Wingfield, NSF assistant director for biological sciences. "This research has the potential to revolutionize the way we practice medicine, manage agriculture, address global climate change and develop new technologies."
###
About SDSM&T
Founded in 1885, the South Dakota School of Mines & Technology is a science and engineering research university located in Rapid City, S.D., offering bachelor's, master's and doctoral degrees. The university enrolls 2,640 students from 45 states and 37 countries, with a student-to-faculty ratio of 14:1. The average starting salary for graduates is $62,400 with a 98 percent placement rate. Find us online at http://www.sdsmt.edu, on Facebook at https://www.facebook.com/sdsmt and on Twitter at https://twitter.com/sdsmt.