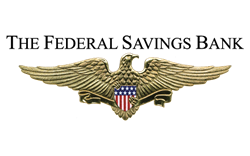 There's a perception among some that you've got to be delinquent in order to have some government-sponsored program that can help you.
Chicago, IL (PRWEB) October 03, 2013
The Federal Savings Bank is continuously informing current lien holders of various refinance opportunities. With refinance activity on the decline, the Federal Housing Finance Agency is doing all it can to spread awareness about the Home Affordable Refinance Program.
However, there's more to the FHFA's awareness campaign than just spurring on mortgage activity. The government agency has said that too many Americans who are eligible to benefit from the program have not done so due to a lack of knowledge regarding HARP.
"There's a perception among some that you've got to be delinquent in order to have some government-sponsored program that can help you," FHFA Acting Director Edward J. DeMarco told Bloomberg on September 23rd. "What we want to do is correct that misperception."
In addition to a new website, the FHFA has teamed up with Mike Aubrey of the HGTV program Power Broker in order to create new ads for HARP.
"These are people who are making payments on their houses, and I can assure you they will get better deals even with rates rising," Aubrey told Bloomberg. "Is there going to be some point of no return? Absolutely, and that's one of the reasons there's a sense of urgency to do it right now."
According to DeMarco, as many as 2 million Americans with mortgages backed by Fannie Mae and Freddie Mac may be eligible to refinance through HARP, making it easier to meet financial obligations each month. The question is why so many of these mortgage borrowers haven't already.
"Some folks may have tried before and found themselves not eligible and may not have realized that the eligibility standards have changed," DeMarco told Bloomberg.
However, with mortgage rates once again on the decline following the Federal Reserve's announcement that it would continue its bond buying program, the chance for homeowners to save on a refinance is once again at the forefront of many people's minds.
HARP, Not the Only Option
In addition to HARP, there are other special refinance programs that homeowners can take advantage of. One such program is an FHA streamline refinance mortgage. Homeowners who have existing FHA mortgages can refinance without having to go through the home appraisal process, allowing them to use their original purchase price as their home's current value, regardless of what it's worth today. This can be a great benefit for underwater mortgage borrowers.
Another great option for eligible borrowers is the VA streamline refinance loan. This allows current VA home loan borrowers to refinance with little or no out-of-pocket expenses. Like with the FHA streamline refinance, no appraisal is necessary. Additionally, VA loan holders do not have to provide income or employment verification, and a credit check is waived as well. And since all costs can be rolled into the new mortgage, eligible borrowers do not have to worry about paying for upfront costs.
In this way, service members and their spouses can lower their mortgage rates, as well as change the terms of their existing home loan, with as little headache as possible.
Contact The Federal Savings Bank, a veteran owned bank, to explore mortgage refinancing options.