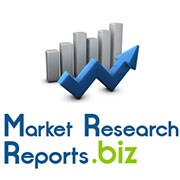 Albany, NY (PRWEB) October 03, 2013
The Global C2/C4ISR Market 2013 - 2023
This report is the result of SDI's extensive market and company research covering the global C2/C4ISR industry. It provides detailed analysis of both historic and forecast global industry values, factors influencing demand, the challenges faced by industry participants, analysis of the leading companies in the industry, and key news.
To check out the complete table of contents, visit http://www.marketresearchreports.biz/analysis-details/the-global-c2c4isr-market-2013-2023.
Introduction and Landscape
Why was the report written?
"The Global C2/C4ISR Market 2013-2023" offers the reader detailed analysis of the global C2/C4ISR market over the next 10 years, alongside potential market opportunities to enter the industry, using detailed market size forecasts.
What are the key drivers behind recent market changes?
Even though countries are cutting their defense budgets across the globe, or increasing them at a marginal pace, C2/C4ISR spending it poised to rise significantly. This is primarily due to the important role these systems play in modern warfare. The move towards a greater international presence by the European Union (EU) and NATO forces, coupled with a desire for interoperability, has compelled Europe's governments to increase their spending in most sectors of the C2/C4ISR market. Strategic communications is the segment of the European C2/C4ISR market which is predicted to record maximum growth over the next decade, as nations such as Germany, France, Italy and the UK invest in key communications programs
What makes this report unique and essential to read?
"The Global C2/C4ISR Market 2013-2023" provides detailed analysis of the current industry size and growth expectations from 2013 to 2023, including highlights of key growth stimulators. It also benchmarks the industry against key global markets and provides detailed understanding of emerging opportunities in specific areas.
Click Here To Download Detail Report: http://www.marketresearchreports.biz/sample/sample/175891
Key Features and Benefits

The report provides detailed analysis of the market for C2/C4ISR systems during 2013-2023, including the factors that influence the reasons countries are investing or cutting defense expenditure. It provides detailed expectations of growth rates and projected total expenditure.
More recent conflicts have seen a rise in asymmetric warfare by non-state groups, waging prolonged campaigns of terrorism, or fulfilling various political agendas. The wars in Iraq and Afghanistan highlighted the compelling need for robust C4ISR capabilities for successful operations in hostile terrains, where the enemy has resorted to guerilla warfare. The recent final withdrawal of US and allied troops from Iraq, and the continued reduction of forces in Afghanistan, has ensured that the nations concerned will continue to maintain surveillance in these territories, and investing in C4ISR and intelligence gathering equipment to complement the decline in number of actual ground forces.
Key Market Issues
The need for interoperability between different C2/C4ISR systems is growing, as the complexity of modern warfare rises above the handling capacity of individual models. Historically, if no single system could fulfill the objectives of a given exercise, a new system was constructed, or the objectives of the exercise were modified to accommodate the capabilities at hand. Therefore, the development of new interoperable models has become important.
The development of military communication systems that facilitate truly network centric operations (NCOs), has continued to present challenges for researchers and developers for more than a decade. During this time a great deal of focus has been placed on applying commercial products and internet design methodologies to military systems. While this strategy has met with some success, it does not always translate well to the more challenging environment encountered in military operations.
To buy the copy of this report, visit: http://www.marketresearchreports.biz/analysis/175891.
Key Highlights
In today's volatile world with threats from various fundamentalist terrorist groups and rogue nations, governments are striving to protect the security of their respective countries through the use of various land, space and aerial C4ISR systems. These systems help monitor national borders and disputed territories without the need for being physically present at the location and also enable real time information sharing in order to facilitate accurate decision making at military central commands by utilizing platforms such as satellites, UAVs, radars and associated sensors and other communication devices.
Today overall mission effectiveness increasingly depends upon C4ISR systems and services as modern warfare becomes more asymmetric in nature and thus increases the need for information gathering and subsequent sharing. The range of technologies available with respect to C2/C4ISR systems is increasingly diverse and their rapid evolution is driving demand for global C4ISR systems.
Latest Reports:
Unconventional Oil & Gas Quarterly Deals Review, Q2 2013 - Bakken Shale Emerging as an Attractive Destination for Buyers: http://www.marketresearchreports.biz/analysis-details/unconventional-oil-and-gas-quarterly-deals-review-q2-2013-bakken-shale-emerging-as-an-attractive-destination-for-buyers
GlobalData's Unconventional Oil & Gas Quarterly Deals Review, Q2 2013 Bakken Shale Emerging as an Attractive Destination for Buyers report is an essential source of data and trend analysis on mergers and acquisitions (M&As) and financings in the unconventional oil and gas industry. The report provides detailed information on M&As, equity/debt offerings, partnerships, and PE/VC transactions registered in the unconventional oil and gas segment in Q2 2013. The report provides detailed comparative data on the number of deals and their value in the last five quarters segregated into deal types, segments, and geographies.
Data presented in this report is derived from GlobalDatas proprietary in-house deals database and primary and secondary research.
Scope
Analyze market trends for the unconventional oil and gas industry in the global arena
Review of deal trends in the unconventional oil and gas segments, such as shale plays, CBM, Oil Sands
Analysis of M&A, Equity/Debt Offerings, Partnerships, Private Equity, and Venture Financing in the unconventional oil and gas industry
Summary of unconvetional oil and gas deals globally in the last five quarters
Information on the top deals that took place in the industry
Geographies covered include North America, Europe, Asia Pacific, South & Central America, and Middle East & Africa
Review the valuation metrics, such as US$ per boe, US$ per 1P reserves, and US$ per 2P reserves
Click Here To Download Detail Report: http://www.marketresearchreports.biz/sample/sample/175735
Reasons to buy
Enhance your decision making capability in a more rapid and time sensitive manner
Find out the major deal performing segments for investments in your industry
Evaluate type of companies divesting / acquiring and ways to raise capital in the market
Do deals with an understanding of how competitors are financed, and the mergers and partnerships that have shaped the unconventional oil and gas industry
Identify major private equity/venture capital firms that are providing finance to unconventional oil and gas companies
Identify growth segments and opportunities in each region within the industry
Identify top deals makers in the unconventional oil and gas industry
Drug Reconstitution at the Point-of-Care Market - Global Industry Analysis, Size, Share, Growth, Trends and Forecast, 2013 - 2019: http://www.marketresearchreports.biz/analysis-details/drug-reconstitution-at-the-point-of-care-market-global-industry-analysis-size-share-growth-trends-and-forecast-2013-2019
Today, a majority of newly approved drugs are being marketed in lyophilized form for reconstitution at the point of care as molecular complexity of these drugs does not allow their distribution in a liquid form. Earlier, reconstitution and mixing was quite difficult and used to involve multiple steps that's why drugs requiring reconstitution were used to administer in healthcare settings by medical professionals resulting into higher treatment costs. Continued development in healthcare has led to the inception of advanced technologies leading to reconstitution of the drugs by patients themselves requiring treatment for a variety of diseases such as multiple sclerosis, hemophilia and rheumatoid arthritis.
A variety of medical devices used for reconstituting drug before administration are dual chamber syringes, dual chamber cartridges, direct connect to vial, vial adapters, vial to vial systems, closed system transfer device and needle less transfer devices. Some of the commercially available medical devices for drug reconstitution at the point of care are EZMix and Unifill Select marketed by an American company Unilife. Some of the key players operating in this market are Unilife, Sensile medical, Integrity Bio, Eli Lilly, Becton Dickinson, Alkermes, Bioject Medical technologies, Inc., Baxa Ltd. and Bespak Europe Ltd.
Click Here To Download Detail Report: http://www.marketresearchreports.biz/sample/toc/175722
The global market for drug reconstitution at the point of care is driven by increasing demand of drugs requiring reconstitution, increasing pharmacological efficacy and advancements in technology leading to easy drug reconstitution such as Dual chambers in a single device has enabled the storage of drug powder and diluents separately without any interaction. SenseLyo, a drug reconstitution system marketed by Sensile Medical enables automated filling of various drug reservoir types and sizes. Growing number of new chemical entities being used as therapeutic agents also increases the demand for drug reconstitution devices rendering them stability at room temperature.
About Us
MarketResearchReports.Biz is the most comprehensive collection of market research reports. MarketResearchReports.Biz services are specially designed to save time and money for our clients. We are a one stop solution for all your research needs, our main offerings are syndicated research reports, custom research, subscription access and consulting services. We serve all sizes and types of companies spanning across various industries.
Contact
M/s Sheela
90 Sate Street, Suite 700
Albany, NY 12207
Tel: +1-518-618-1030
USA – Canada Toll Free: 866-997-4948
Website: http://www.marketresearchreports.biz/
Blog: http://mrrfocuseconomics.blogspot.com/