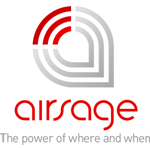 Atlanta, Georgia (PRWEB) October 04, 2013
Gartner, Inc. the world's leading information technology research and advisory company, has named AirSage™ as one of four Communications Service Providers and Solution Vendors to Watch1. A pioneer in population analytics, AirSage is the largest provider of consumer locations and population movement intelligence in the U.S.
Released August 29, 2013, the Gartner report–Market Trends: CSPs Leverage Opportunities in the Context-Aware Services Market, 2013–states "There are many vendors offering new platforms that enable CSPs to monetize context-aware services and offer personalized services and enhance their experience."
One of those is AirSage. AirSage's Wireless Signal Extraction (WiSE) technology platform is doing just that. As a key source of anonymous intelligence, the platform can be leveraged by public and private sectors. The affordability, size and scope of the big data sets AirSage captures, aggregates and analyzes are important considerations.
AirSage already has network interfaces with some of the biggest names in communications service provider industry and mobility technology (including Motorola, Samsung, Lucent and Nortel) and with two of the three largest wireless carriers in the U.S.
For wireless carriers, AirSage helps monetize underutilized signaling data, which can be used to improve transportation planning, market research, mobile advertising, equity research etc. Importantly for carriers, AirSage's patented* WISE technology captures anonymous mobility data without:
● Disrupting network infrastructure or performance
● Causing any drain on users' device batteries
● Burden to the network and/or handset (unlike GPS and Assisted GPS technologies)
Since it was founded in 2000, AirSage has been honored with a variety of recognitions in addition to the Gartner listing, including: The Inc. 500|5000, FierceWireless "Fierce 15" Wireless Companies for 2013, CTIA's Annual Emerging Technology (E-Tech) Awards and a 2012 NADO Innovation Award for IBM's The FIRST SMARTER CITY project (an IBM Smart Cities project developed with AirSage data)
1 Gartner "Market Trends: CSPs Leverage Opportunities in the Context-Aware Services Market, 2013", Rishi Tejpal, Annette Zimmermann, August 29, 2013
About AirSage AirSage™—a pioneer in population analytics—is the largest provider of consumer locations and population movement intelligence in the U.S. Each day, AirSage uses patented technology to capture and analyze more than 15 billion anonymous, real-time, cellular-signal data points to identify travel patterns and transportation trends. Partnerships with the nation's largest wireless carriers give AirSage exclusive access to data from more than 100 million mobile devices. Analyzed and aggregated, AirSage data provides actionable insights into where and when people travel and is transforming the transportation industry, commercial enterprises and a diverse range of industries. http://www.airsage.com
*Protected under four U.S. and 25 international patents (three pending)
Contact Information Andrea Moe, VP Product Management and Marketing AirSage http://www.AirSage.com 678-399-6956