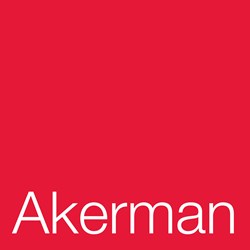 "These events provide CEOs the opportunity to hear different viewpoints, deliberate real time challenges, and identify progressive business models that have helped enterprises grow to Fortune 1000 status and beyond." - Wayne Wald, Akerman Senterfitt
(PRWEB) October 07, 2013
The Board of Veteran CEOs, a leading organization for information exchanges, partnerships and networking among CEOs of midsize to large companies, today announced a Breakfast Forum featuring private equity pioneer Henry Kravis, Co-Founder and Co-CEO of Kohlberg Kravis Roberts, a leading global investment firm. Former CEOs of Fortune 1000s and sitting CEOs will gather at this exclusive event to hear Mr. Kravis discuss the business challenges of today's global economy. Richard Goeglein, Chairman of Pinnacle Entertainment and former CEO of Harrah's Hotel & Casinos, will moderate the discussion.
The event, hosted by Akerman Senterfitt, a leading national law firm, will be held on November 5, 2013 from 8:00 to 10:00 am at the Yale Club of New York City. The discussion will be followed by a Q&A session with the audience.
"Henry Kravis has helped KKR remain steadfast through more than three decades of global economic cycles and changes," said Ted Santos, Chairman of The Board of Veteran CEOs. "His experiences and competencies will provide an invaluable learning opportunity for all attending CEOs. We are delighted that Richard Goeglein will lead the interview. Having led high-growth billion dollar companies through multiple mergers, acquisitions and divestitures, he brings a valuable perspective to the conversation."
"We are pleased to join Ted and The Board of Veteran CEOs in hosting yet another Breakfast Forum," said Wayne Wald, the Corporate Practice Group leader in Akerman's New York office. "These events provide CEOs the opportunity to hear different viewpoints, deliberate real time challenges, and identify progressive business models that have helped enterprises grow to Fortune 1000 status and beyond."
The Board of Veteran CEOs Breakfast Forum has become a prestigious event for former and sitting CEOs to exchange insights and network with some of the world's leading decision makers. During a Breakfast Forum earlier this year, Duncan Niederauer, CEO of the New York Stock Exchange Euronext, addressed a close-knit group of CEOs and Congressional representatives on mergers and acquisitions and post integration of a global enterprise.
The Breakfast Forums are a part of a larger series of events that take place throughout the year. Every other month, The Board of Veteran CEOs holds CEO roundtable discussions for its members on timely, trending topics, such as global expansion, post M&A integration, CEO transformation, and many others. The Board of Veteran CEOs provides middle market CEOs access to former CEOs who have more than 40 years of management experience; some of whom have led companies like Dun & Bradstreet, Ben & Jerry's, Xerox, and Harrah's Hotel and Casinos, as well as Fortune 500 corporations like NCR and AC Nielson. In a recent roundtable, former CEO and current Chairman of Dunkin' Donuts sat with an intimate group of business leaders, sharing stories and offering an objective perspective on real time issues.
"I developed The Board of Veteran CEOs after years of working with corporations across the nation and advising CEOs and their direct reports. Those relationships later required me to build their boards of directors," said Mr. Santos. "As my relationships deepened with CEOs, I realized first that it's lonely at the top. There are many sensitive issues CEOs often face, except, they have few places to turn that allow them to vet their thoughts. Second, most mid-cap businesses have many of the same challenges Fortune 500s frequently face. However, the mid-tiers do not have access to the same resources. The commitment of the Board of Veteran CEOs is to eliminate the feeling of loneliness and bridge the resource gap with retired CEOs who have walked in their shoes and are able to provide a unique and objective perspective. In addition, by creating or increasing peer-to-peer contact with leaders who exemplify CEO success and corporate excellence, it increases success for our members."
Former CEOs of Fortune 1000s or sitting CEOs of midsize to large companies who wish to attend the upcoming Breakfast Forum on November 5 may contact Ted Santos at 888.471.3660 or tsantos(at)turnaroundip(dot)com. All registrations are subject to approval by the Board of Veteran CEOs.
About The Board of Veteran CEOs
The Board of Veteran CEOs was created to serve as a confidant to CEOs of midsize to large companies. The organization provides members exclusive access to retired CEOs who grown their enterprises to Fortune 1000 status and beyond and engage retired CEOs in discussions about the real time challenges they face in today's economic environment. More information can be found on The Board of Veteran CEOs website, http://www.turnaroundip.com/board-veteran-ceos.html and on The Board of Veteran CEOs Blog, turnaroundip.blogspot.com.
About Akerman Senterfitt
Akerman is a leading transactions and trial law firm known for its core strengths in middle market M&A, within the financial services and real estate industries, and for a diverse Latin America practice. With more than 550 lawyers and government affairs professionals and a network of 19 offices, it is ranked among the top 100 law firms in the United States by The National Law Journal NLJ 250 (2012). Akerman also is ranked among the top 100 law firms for diversity by MultiCultural Law magazine (2012) and recognized as the Law Firm of the Year for Diversity – South by Benchmark Litigation (2012). More information can be found at akerman.com or twitter.com/akerman_law.