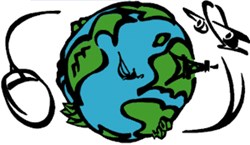 These activities were chosen because they are fun and unique to Las Vegas, but also because savvy travelers can find great deals for these events to help them stay within their budget.
(PRWEB) October 08, 2013
Are you looking for Halloween fun in Las Vegas? Feeling concerned that all of the best shows, nightclubs, and attractions will either be sold out or expensive? Never fear! DestinationCoupons.com has scared up some fun ways to celebrate Halloween in Las Vegas. "These activities were chosen because they are fun and unique to Las Vegas, but also because savvy travelers can find great deals for these events to help them stay within their budget," says DestinationCoupons.com's Vice President of Marketing, Donna Gulec.
The website's top 2013 Halloween specials include Halloween Party Crawls, Evil Dead: The Musical, the Fright Dome, Cirque du Soleil's Zarkana, Criss Angel Believe, CSI: The Experience, and some of the most monstrous nightclub parties imaginable. While some of these events are unique to the Halloween season, other attractions can be enjoyed throughout October and the rest of the year.
Avoid long lines and save some money with these deals:
Visitors to Sin City will find that the best tricks and treats are for adults, making the Halloween season in Las Vegas the most popular time to party. In fact, most nightclubs will be virtually sold out on the weekends of Oct. 24-26 and Oct. 31-Nov. 2. Sin City's hottest clubs, lounges and bars will be offering insane special events, superstar DJs, and Halloween costume contests including prizes and drawings. Avoid disappointment, long lines, and high prices by purchasing VIP Club Crawl Passes in advance. Club-hopping line-ups include A-listers like Hakkasan, Haze, Light, LAX, ACT, Pure, 1Oak, Body English, and Chateau. Each pass includes paid cover, a personal escort to ensure you skip the lines at each venue, special drink offers and some include beverage-fueled transportation. Passes start from $27.99 each and are a great deal for those hoping to save money during their Halloween in Las Vegas.
In October, the Adventuredome at Circus Circus transforms into the popular Fright Dome, offering visitors six haunted houses, four "scare zones," and 25 rides and attractions. Free VIP fast passes are available for those who want to skip the lines when they stay at Circus Circus for a minimum 2 nights or more. The upgrade also allows visitors to experience the sixth haunted house, "Hotel Argento." Circus Circus is currently offering room rates in October from $22. making this a screaming Halloween deal.
Evil Dead: The Musical, which plays at the V Theater inside Planet Hollywood, is based on the 1981 horror film about five college kids who venture off to a creepy cabin in the woods. Those visiting Las Vegas before or after Halloween can still take part in the zombie-fighting fun, with regularly scheduled shows on Friday and Saturday nights.
Cirque du Soleil's Zarkana might not seem like a typical Halloween attraction. However, its spooky circus imagery lends itself well to this time of year and is a good fit for travelers seeking beauty rather than gore. Watch performers as they execute intricate acrobatic moves in the Zarkana theater at Aria Resort and Casino.
Those who want to spend Halloween investigating a faux murder scene can participate in CSI: The Experience. Guests try their best to solve three murders in this interactive attraction located in the Studio Walk at the MGM Grand. This great activity for families with kids from 12 and up is also available in Spanish.
Planning beyond Halloween? Now through Nov. 30, travelers can enter to win two tickets to see the Million Dollar Quartet, plus a one-night hotel stay and dinner for two at Harrah's Las Vegas. Enter online at DestinationCoupons.com:
About DestinationCoupons.com
DestinationCoupons.com offers discounts on hotels, restaurants, rental cars, shopping, shows, and attractions. The site makes it easy to save money in thousands of cities around the globe. Travelers can either print off their coupons ahead of time or access them on their smartphones. No credit card, login, or membership required.