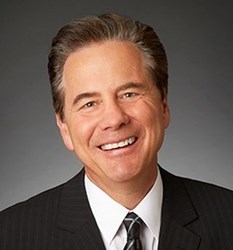 Los Angeles, CA (PRWEB) October 07, 2013
Now that the Bay Area bicycle sharing program is in full swing, some cyclists and bicycle advocates are calling for an expansion, according to a report from the San Francisco Chronicle. The article notes that the region's first bike-sharing program has only been active for 2 weeks, but already, more than 10,000 trips have been taken. The program is proving to be a runaway success, and some advocates are demanding that the program be expanded. Noted California bicycle lawyer and avid cyclist Jeff Nadrich recently weighed in.
"As a bicycle lawyer, my top priority is safety, and I'm delighted to see that the Bay Area program has been such a success so far, with no serious accidents or fatalities. As a passionate bicyclist myself, I would love to see the program expand, but there are, of course, legal issues to consider, which may account for the county's decision to start off with only 700 bikes. When a city, county or any government makes the decision to implement a public program that caries serious safety implications, the concern is that the governing body may bear legal liability in the event of injury or death."
Nadrich further notes that an expanded ride-share program would need to emphasize safer roadways. "Many of San Francisco's busiest streets, like Polk Street for instance, still aren't bicycle accessible, and this can potentially create risk and liability. When the roads are equally accommodating for everyone, the commute will be much less taxing on all of us."
According to the San Francisco Chronicle report, Bay Area Bike Share is proving to be one of the smallest ride-sharing programs in the nation for a major city. This is why so many advocates are demanding an expansion so early on. Organizers have responded by saying that they plan to roll out an additional 1,000 bikes throughout the Bay Area by the end of the year.
About Nadrich & Cohen: Jeffrey Nadrich is a bicycle accident lawyer with Nadrich & Cohen, a California based law firm with offices in 18 locations across the state. Nadrich & Cohen handles all types of wrongful death and serious injury accident cases, and victims are encouraged to call 1-800-718-4658 for a free consultation with a Nadrich & Cohen attorney.
Source:
San Francisco Chronicle: New Bike Sharing Program Prompts Calls to Expand; September 14, 2013