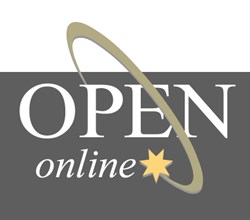 Columbus, OH (PRWEB) October 08, 2013
OPENonline, an NAPBS® accredited, leading provider of employment background screening, drug and health screening, and investigative services, will be exhibiting at the 75th Annual Northwest Human Resource Management Association (NHRMA) Conference & Tradeshow in Tacoma, Washington, October 9 – 11, 2013. This year's conference theme – "A Bridge to Tomorrow" – will discuss the future of HR and managing tomorrow's workforce.
The OPENonline team will be available in booth 122 to speak to attendees about the benefits of effective background screening programs as well as the products and services offered by OPENonline. Attendees will also find out if they're an "HR Superstar" or a "Wanted Criminal." Stop by booth 122 and let OPENonline capture the moment you find out: "What's in your file?"
NHRMA has a proud tradition and history of service to the human resource professionals in the Northwestern United States and British Columbia dating from its formation in October 1939. The organization provides services to HR professionals and students in the states of Alaska, Oregon, and Washington.
About OPENonline
Accredited by the NAPBS® Background Screening Credentialing Council, OPENonline is a leading provider of background screening and investigative solutions. OPENonline offers a broad range of employment screening, drug screening and employment eligibility verification services, including SelectHire®, a one stop solution for employment screening. The company is dedicated to helping customers save time and money by providing background information that is current, accurate and compliant with exceptional customer service. Each of OPENonline's Safe Hiring Background Specialists are U.S. –based, FCRA certified and compliant with state and federal laws. For more information, visit OPENonline.com or call 1-888-381-5656.