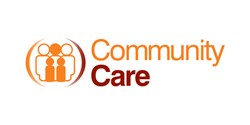 Riverhead, NY (PRWEB) October 09, 2013
Founded in 1986, Community Care Companions, Inc. was a non-medical companion care agency specializing in hourly and live-in care. Seeing the need for a higher level of care, Community Care became licensed with the New York State Department of Health. This license enabled the company to handle a higher level of care and skilled care such as home health aides and skilled nursing.
Community Care HHS's goal is to improve community outreach and let people know about genuine care and quality of life. Caregivers are specifically selected to meet the needs of clients. Assistance is available 24 hours a day, 7 days a week, to address any needs that may arise.
Community Care is currently expanding across Long Island, and Connecticut. Three new offices will be opening; one will be in Smithtown, the other in Riverhead, as well as one in Connecticut.
The vision is to be the homecare service of choice in the communities serviced, while maintaining the worth and dignity of clients by providing excellence in personal care. The hope is that the expansion and construction of these new buildings will further assist clients and community members in maintaining the deserved standards of living, and dignity while receiving home care. These new buildings bring Community Care HHS one step closer to providing quality care at an affordable price to more people in need.
There will be an Open House/Grand Opening of the Riverhead Office scheduled for October 17th, 2013 from 10:00 a.m. to 2:00 p.m. The Riverhead Rotary will schedule town officials for 11:00 a.m. for the "ribbon" cutting for the new Riverhead Office. For more information on Community Care and this event, please visit Community Care's website at http://www.communitycarehhs.com.