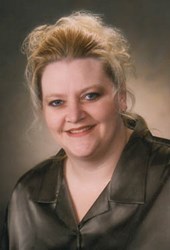 Inlanta is dedicated to using the USDA Rural Development program to its fullest potential and that makes it easier for me to help my customers find the home of their dreams.
Brookfield, WI (PRWEB) October 08, 2013
The United States Department of Agriculture (USDA) Rural Development Wisconsin State Director, Stan Gruszynski, recently announced Inlanta Mortgage as a recipient of the Platinum Million Dollar Lender Award.
The Award is presented to lenders who have made a significant contribution to assisting Wisconsin rural residents achieve the dream of homeownership, in partnership with USDA Rural Development and the Guaranteed Rural Housing (GRH) Program.
In fiscal year 2012, Inlanta Mortgage utilized more than $5 million of GRH program funds by financing home purchases to help moderate income families in Wisconsin. More than 3,380 families across Wisconsin were able to purchase a home last year through the GRH loan program, totaling nearly $415 million.
"Working with our numerous lending partners across the state, we are able to make safe, affordable housing available to rural Wisconsin families and provide the financial resources needed for homeownership opportunities," said Gruszynski. "Homeownership should be an achievable dream and in many cases, our Rural Housing Programs provide the only way for rural residents to buy a home. We value our partnership with Inlanta Mortgage and recognize their outstanding efforts to provide the citizens they serve with homeownership opportunities through our Home Loan programs."
"The USDA loan program is such a great program for my customers," said Marshfield Branch Manager Laura Leonhard. "It's made owning a home much more affordable and achievable for Wisconsin residents. Inlanta is dedicated to using the program to its fullest potential and that makes it easier for me to help my customers find the home of their dreams."
Leonhard was recognized as the 2012 Top USDA Lender by the Scotsman Guide.
The Million Dollar Lender Award is presented at three levels based on the total of funding utilized Silver, Gold, and Platinum; Silver level utilized more than $1 million, Gold level utilized more than $2 million, and Platinum level utilized more than $5 million during the past year.
About Inlanta Mortgage
Headquartered in Brookfield, Wis., Inlanta Mortgage was established in 1993. Inlanta is currently celebrating its 20th Anniversary and showcases this special occasion in this 20th Anniversary Video. Since 1993, Inlanta has grown to 31 branches in 16 states and over 220 employees. Our branch locator details all of our branch locations.
Inlanta Mortgage offers Fannie Mae/Freddie Mac agency products, as well as jumbo program. The company is an agency approved lender for Fannie Mae, FHA/VA, FHA 203K, HomeStyle and USDA. Inlanta Mortgage also offers numerous state bond agency programs. Inlanta Mortgage securely accepts mortgage applications online.
Inlanta Mortgage was named a Top Mortgage Lender in 2012 by Scotsman Guide and has been listed on Mortgage Technology's Top 25 Tech Savvy Lenders List for the last four years. Inlanta has also been named to the Milwaukee Business Journal's "Top 25 Largest Milwaukee-Area Mortgage Banking Companies" and Mortgage Executive Magazine's "Top 100 Mortgage Companies in America" in 2011 and 2012. In addition, Inlanta was named a "Fastest Growing Firm" by Milwaukee Business Journal in 2013.
Inlanta's mission is to be the home financing partner that you trust to serve your family, friends and community. Through our family of dedicated mortgage professionals, our commitment is to deliver an exceptional experience. Our unwavering dedication to integrity, honesty and ethics is the foundation of all of our relationships.
For more information, please call Inlanta Mortgage at 262-439-4260, email info(at)inlanta(dot)com or visit the company's website at http://www.inlanta.com. For more information on branch partnership opportunities with Inlanta Mortgage, visit inlantapartners.com or email partners(at)inlanta(dot)com.
About the Guaranteed Rural Housing Program
The GRH program assists homebuyers in obtaining a 30-year fixed rate mortgage without the down payment typically required by conventional lenders and programs. GRH loans are financed through participating lenders, such as banks and credit unions, and are guaranteed by USDA Rural Development. The amount of the mortgage is limited by the applicant's repayment ability and can be made for up to 100 percent of the appraised value. There are no restrictions on the size or design of the home. Loan closing costs and repairs can often be financed with the home purchase. Eligible areas include rural regions and communities under 20,000 in population, and not part of a larger urban area.
Further information on programs available through USDA Rural Development is available by contacting the Rural Development office at 715-345-7600.
USDA Rural Development's mission is to deliver programs in a way that will support increasing economic opportunity and improve the quality of life of rural residents. As the lead federal agency for rural development needs, USDA Rural Development returned nearly $828 million dollars this past year to rural Wisconsin communities. Funds are used to finance and foster growth in homeownership, business development, and critical community and technological infrastructures. Further information on USDA Rural Development programs is available at a local USDA Rural Development office.
USDA has made a concerted effort to deliver results for the American people, even as USDA implements sequestration – the across-the-board budget reductions mandated under terms of the Budget Control Act. USDA has already undertaken historic efforts since 2009 to save more than $828 million in taxpayer funds through targeted, common-sense budget reductions. These reductions have put USDA in a better position to carry out its mission, while implementing sequester budget reductions in a fair manner that causes as little disruption as possible.