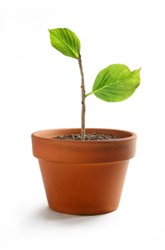 I was crushed when I found out I might not be able to have children. I'm young, and I felt like my whole life would be over. When I heard about the preservation option, I didn't even think twice.
La Jolla, CA (PRWEB) October 09, 2013
Physicians at Reproductive Partners - UCSD Regional Fertility Center are working with young female cancer patients to help them preserve their fertility before undergoing potentially damaging treatments. Fertility Preservation – freezing a patient's eggs or embryos – gives these women the option of pursuing In Vitro Fertilization (IVF) years later when they regain their health and are cancer-free.
Chemotherapy, radiation and surgery can have devastating effects on a woman's eggs. Cancer treatment often leads to infertility. Every year, more than 70,000 new cancers are diagnosed in people between the ages of 15 and 39.
"Most of these cancer patients will survive the disease and go on to lead normal lives," said Dr. Irene Su, a fertility specialist with Reproductive Partners and Assistant Professor of Reproductive Medicine at the UC San Diego Health System. "If they are considering having families sometime in the future, freezing their eggs or embryos before starting cancer treatment is a good way to preserve their range of options."
Dr. Su works with younger cancer patients from across the county—from teenagers to women in their early forties. Jennifer Ehren, a 36-year old scientist and researcher, is one of those patients. Three years ago Ehren was diagnosed with breast cancer -- just six weeks before her wedding. When she was told her aggressive chemotherapy regimen could put her fertility at risk, she turned to Reproductive Partners for help.
"I knew that if I couldn't have children, I would be devastated," said Ehren. "My husband wanted them too. It was at the top of our priority list to find a partner who wanted a family."
Marcela Lopez, another breast cancer patient, chose fertility preservation before undergoing chemotherapy. "I was crushed when I found out I might not be able to have children. I'm young, and I felt like my whole life would be over. When I heard about the preservation option, I didn't even think twice."
Fertility preservation is an expensive process, even though costs for cancer patients are often significantly reduced. To make the process more affordable, a special preservation fund, originally set up to help breast cancer patients has now been expanded to offer assistance to all young cancer patients whose fertility is at risk. Named after the founder and first donor, it's called the McGrath Family Fertility Preservation Fund. The UC San Diego Health System manages the fund. To donate, find the link at http://ucsandiegofertility.com
"As the McGrath Fund grows, it will be able to support so many more patients," said Dr. Su. "I've talked with these young women, and I know many of them dream of having families. But fewer than half of them can afford fertility preservation. They simply don't have the resources at this point in their lives."
Reproductive Partners specializes in advanced In Vitro Fertilization services and is considered one of the leading fertility centers in the nation. It has a history of providing compassionate and cutting edge care to patients. Two of its patients were the first in the region to give birth to babies using a new egg preservation technique known as vitrification or "flash freezing."