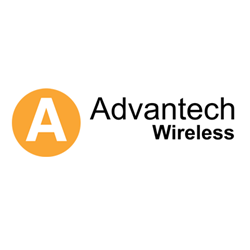 Montreal, Canada (PRWEB) October 07, 2013
Advantech Wireless Inc., a privately-held Canadian corporation and manufacturer of Satellite, RF Equipment and Microwave Systems announced today that it has received an additional contract in excess of $3M for a major network expansion of a Regional Operator in Latin America.
Advantech Wireless's Broadband Hub platform has been seamlessly integrated to provide cellular backhaul, COTM, IP Enterprise Services including Internet access, VoIP, Video Conferencing, Video Distribution and Residential Services using NGN over satellite to the customer. The deployed Advantech Wireless's Next Generation VSAT Hub will support more than 18,000 VSAT terminals. This VSAT system operates in Ku, C and Ka-Band.
"Advantech Wireless's Platform has demonstrated once again to be economically expandable. By using our flexible and modular hub technology we were able to seamlessly expand the customer's network capacity," mentioned John Landovskis, VP PLM & Business Development, VSAT and Modem Products at Advantech Wireless. "This significant expansion is a strong testimony of Advantech Wireless's capabilities to expand our platform from small to very large complex networks of thousands of VSATs supporting Carrier Class Services."
About Advantech Wireless
Advantech Wireless, an ISO 9001: 2008 certified corporation, is shaping the world with leading-edge wireless broadband communications. Since 1988, Advantech Wireless is a solutions provider, manufacturing and deploying networking for broadband connectivity, broadcast solutions and backhaul requirements using satellite and terrestrial wireless communications. Products include: Terrestrial Microwave Radios, Antenna Controllers, Fixed and Deployable Antennas, SSPAs, Block-Up Converters, Frequency Converters, Satellite SCPC Modems, VSAT Hubs & Terminals. For further information please visit the company's web site at: http://www.advantechwireless.com/news/.