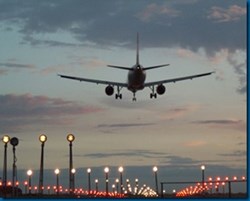 East Hartford, CT (PRWEB) October 08, 2013
Halloween is one of the world's oldest holidays and is still celebrated today in a number of countries around the world. In Mexico and other Latin American countries, Día de los Muertos—the Day of the Dead—honors deceased loved ones and ancestors. In countries such as China, England and France, adults and children alike revel in the popular Halloween holiday, which derived from ancient festivals and religious rituals. Celebrations and rituals are very specific to each different region and are all derived from past traditions. Travel Insured, a leading privately owned travel insurance company provides a few countries around the world that celebrate their own types of Halloween traditions – and most importantly the ultimate spots for travelers to explore a new holiday experience!
Mexico - For years and years, Mexico has celebrated El Dia de los Muertos or Day of the Dead. This holiday started more than 3,000 years ago by the indigenous people as a way for them to mock death and to celebrate birth. The holiday was created because the people of Mexico viewed death as a continuation of life. They took the loss associated with death and turned it in to a positive celebration. Many individuals construct an altar to the dead in their homes to honor deceased family members and decorate it with photographs, flowers, mementos, and candies. Today, El Dia de los Muertos or Day of the Dead is celebrated in Mexico, Latin America and some parts of the United States on November 1 and 2.
China - In China, the Halloween festival celebrated is known as Teng Chieh. During this tradition, food and water are placed in front of photographs of family members who have departed while bonfires and lanterns are lit in order to light the paths of the spirits as they travel the earth on Halloween night. Worshippers in Buddhist temples fashion "boats of the law" from paper, some of which are very large, which are then burned in the evening hours. Other traditions include lighting of lanterns, and Monks reciting sacred verses and offerings of fruit to those who have passed.
England - In England, Halloween became Guy Fawkes Night and moved a few days later, but recently it has been celebrated on October 31, in addition to Guy Fawkes Night. In some areas, traditions include placing turnip lanterns on gateposts in order to protect homes from spirits as well as tossing objects such as stones and vegetables into a fire to scare these spirits away. However, in recent years, the American "trick or treating" custom, together with the donning of costumes for going door-to-door, has become a relatively popular pastime among English children at Halloween, although many of the adults still have not caught onto the American tradition and do not part take in passing out candy.
France - Unlike many countries across the world, France does not celebrate Halloween in order to honor the dead. It is regarded as an "American" holiday in France and was virtually unknown in the country until the mid 1990s. Traditions such as "trick or treating", jack-o-lantern carvings, and haunted houses can all be found among most regions. With a mixture of parties, outings, and costume events, the commercialized version of Halloween has grown increasingly popular in the country.
No matter which Halloween destination interests you the most, Travel Insured International reminds travelers who plan to get away during the Fall and Halloween 2013 Season to invest in the right insurance policy before traveling. It only takes one uninsured travel risk, arriving without expectation, to destroy a dream trip, or worse, incur uncovered emergency medical costs. Prepared travelers will plan ahead with the policy which fits their coverage need best in order to protect their travel investments.
Travel Insured International
52-S Oakland Ave.
E. Hartford, CT 06128-0568