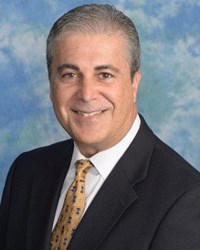 Altamonte Springs, FL (PRWEB) October 09, 2013
Elvin Montanez, Pharm.D., Senior Vice President of BioPlus Specialty Pharmacy, has been recognized with URAC's Health Care Stars! Award. Dr. Montanez was honored for his dedication to improving the lives of others, and his proven commitment to protecting and empowering health care consumers. URAC's Health Care Stars! Award honors those who have demonstrated a commitment to the welfare of health care consumers through saving and improving lives, preventing adverse health outcomes, and other positive changes. The awards were presented during URAC's 2013 Annual Quality Summit & Awards Program, September 30 – October 2 in Washington, DC. This marks the second consecutive year that a BioPlus leader has been honored by this top award.
"The Health Care Stars! Award recognizes individual health care professionals who deliver on the mission of protecting and engaging consumers and promoting quality care through their daily work," said Kylanne Green, president and CEO of URAC. "These individuals are truly the 'unsung heroes' of health care management, serving as role models for how to make a real difference in the lives of health care consumers."
Dr. Montanez won in the category of Consumer Engagement. The program that in large part led to Dr. Montanez' award is BioPlus' "2-Hour Patient Acceptance Guarantee" which guarantees notification to physician offices in less than two hours whether their referred patients are accepted for treatment through our specialty pharmacy. This guarantee lets physicians quickly know if their patients are admitted pending insurance qualifications or are non-admitted and will need to be transferred to another pharmacy.
In addition to this guarantee, Dr. Montanez was instrumental in another new program – Pay It Forward – started at the same time. With it, BioPlus makes a donation to a non-profit patient foundation for every referral that takes longer than two hours. A smaller donation is also made for all the referrals that make the deadline.
"Dr. Montanez' professional commitment makes a real difference in the lives of patients," says Dr. Stephen Vogt, CEO and President of BioPlus. "The 2-Hour Patient Acceptance Guarantee program he spearheaded streamlines the treatment process for both patients and providers while also benefitting non-profit patient foundations. This shows, once again, how Dr. Montanez regularly rises above his daily duties to improve the lives of BioPlus patients and it's wonderful to see his commitment to patient care honored by URAC."
URAC's 2013 Health Care Stars! Awards were open to any individuals who work for the more than 600 organizations that have earned or are in the process of earning URAC accreditation. The Awards were judged by a panel of health care industry experts including URAC advisory committee members, board members, and key leaders from across the industry. The panel reviewed all of the nominations, looking for specific accomplishments and clear results that the nominee had made a positive impact on the health of the consumers they serve.
About BioPlus Specialty Pharmacy
BioPlus is a pharmacist-owned, national specialty infusion pharmacy providing high-touch services and specialty pharmaceuticals for bleeding disorders, cancer, hepatitis C, immune deficiencies, neuromuscular disorders, and other complex, chronic conditions. BioPlus is licensed in all 50 states and accredited by URAC, VIPPS, and Accreditation Commission for Health Care (ACHC). BioPlus is one of the nation's largest independent specialty pharmacies; patients can contact the pharmacy toll free at 1-888-514-8082.
About URAC
URAC is a national accreditation leader, offering over 30 highly regarded accreditation programs that span the health care spectrum. Our programs are created and updated by independent industry-spanning experts to address the latest market trends and needs, exemplified by our recently launched Clinical Integration and Accountable Care Accreditation Programs. The nation's leading Case Management Accreditor, URAC recently launched the enhanced Case Management Accreditation program which addresses the increased focus on improving care coordination across the evolving health care landscape. Our Health Plan Accreditation program carries HHS approval to accredit health plans on Exchanges in all 50 states and the District of Columbia. URAC's accreditation programs are formally recognized by six federal agencies, as well as 48 states and the District of Columbia. For more information, visit http://www.urac.org.
###