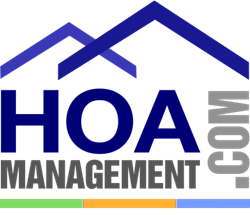 (PRWEB) October 10, 2013
HOA Management (.com) is proud to announce a new advertising partnership with Precision Concrete Cutting. Precision Concrete Cutting provides trip hazard repair from uneven sidewalks and other concrete walkways across the nation.
Precision Concrete Cutting has partnered with HOA Management (.com) to advertise their services to community associations and property management companies nationwide that are actively searching for trip hazard removal specialists. As a result of the new partnership, Precision Concrete Cutting will appear on the HOA Management (.com) vendor directory. To learn more about Precision Concrete Cutting, visitors to the directory can view Precision Concrete Cutting's profile page on HOA Management (.com). This page allows users to contact Precision Concrete Cutting in a number of ways. These include a direct hyperlink to their website, a current phone number, an email contact form, and links to Precision Concrete Cutting's Twitter, Facebook, Google+ and LinkedIn social profiles.
Not only can Precision Concrete Cutting reach the edges of every sidewalk, they can remove trip hazards from virtually any angle and at any location. Trip hazards caused by cracked concrete or located in hard-to-reach places such as in gutters or adjacent to a wall will be eliminated without any damage to nearby impediments. Precision Concrete Cutting's method takes very little time, with few inconveniences to people using the walkway. The result is a safe, clean-cut walking path provided at a lower cost than any other method. The industry leader in technology and price, PCC will make sidewalks ADA compliant. Their method is the most effective, environmentally clean, and cost-effective solution available. Repairing trip hazards and removing liability is quick and easy with Precision Concrete Cutting.
HOA Management (.com) is a leading HOA property management directory that uses targeted marketing strategies to reach out to community associations and offer them free access to its online directory. Association residents and board members are able to connect with professional management companies and service providers in their local area by searching on the HOA Management (.com) directory. To learn more about HOA Management (.com), visit http://www.hoamanagement.com or email sales(at)hoamanagement(dot)com.