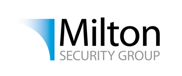 Forging relationships with strong partners is how we see bringing our adaptive security solutions to a wider audience
Fullerton, CA (PRWEB) October 07, 2013
Milton Security Group®, Inc, a privately held network security provider announces openings for its Milton ICE Partner Program. The ICE Partner Program aligns Milton Security Groups business strategy in providing adaptive network security solutions and recognizes the investment made by VARs and Partners in skilled sales, marketing and technical resources.
"At Milton Security, we take partner relationships seriously," CEO Jim McMurry explained. "Forging relationships with strong partners is how we see bringing our adaptive security solutions to a wider audience. The market for Adaptive Network Security solutions like our Next Generation Network Access Control system (NAC) is being driven by the explosion in BYOD, increased staff mobility and the growth in guest Wi-Fi as an essential requirement for improving customer experience, and many analysts estimate that the market will continue to grow dramatically over the next few years."
Milton Security's ICE Partner Program offers many benefits, including:

The first year of support is included at no additional charge.
Special pricing which allows you to share in the profit of new sales and support renewals.
Joint marketing materials to accelerate your sales.
Promotional opportunities with Milton Security.
Guidance throughout your sales process, from pre-sale questions to post sale support.
Tiered programs.
Partner training and certification.
"Milton Security Group has become the leader in Network Access Control and BYOD. This new ICE Partner program solidifies our commitment to our VARs and Partners."
To register as an ICE Partner, please contact Evan Tremper at 714-515-4019 or ETT(at)MiltonSecurity(dot)com.
About Milton Security Group, Inc:
Milton Security Group®, Inc is the Bring Your Own Device enabler for your organization. Our product lineup enables granular control over all devices on your network. Milton Security Group, Inc. offers the first low cost adaptive endpoint and network access control suite of products. Founded in 2007, Milton Security Group has enabled organizations, from Federal & State Agencies, Cities & Counties, Public & Private Universities, Hospitals, Small and Mid-size corporations to protect their internal network systems and endpoints.