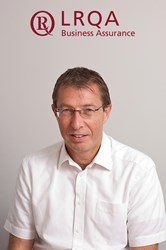 ISO 55001 is also designed to be compatible with all of the common management system standards such as ISO 9001 (Quality), ISO 14001 (Environmental) and OHSAS 18001 (Health & Safety) – all of which are currently going through the revision process.
(PRWEB UK) 9 October 2013
As ISO 55001 Asset Management (formally PAS 55) moves towards its formal publication around the end of this year, organisations that use and depend on a wide range of assets would benefit from spending some time reviewing how a management system-based approach could help them manage and ensure that they are delivering against their responsibilities.
The need for organisations to effectively manage the wide range of important and critical assets on which not only it – but many others - depend is as important as ever, irrespective of whether the need is driven by:

Maintaining compliance with licenses or regulations.
Providing and operating services safely for users.
Providing critical infrastructure and services.
ISO 55001 is one of the new breed of management system standards based on Annex SL, the common high level structure and text for management system standards, formally adopted by ISO last year. "The incorporation of Annex SL delivers seamless integration with other management systems standards thereby enabling organisations to work easily with those already published in this area such as ISO 22301 (Business Continuity)," said David Lawson, LRQA Technical Director. "ISO 55001 is also designed to be compatible with all of the common management system standards such as ISO 9001 (Quality), ISO 14001 (Environmental) and OHSAS 18001 (Health & Safety) – all of which are currently going through the revision process."
Areas covered by ISO 55001 include:

Leadership and Commitment.
Asset Management Policy and Objectives.
Risk and Opportunity Management.
Operational Planning and Control.
Change Management.
Outsourcing.
Performance Evaluation.
The benefits for an organisation taking a more formal approach to asset management are many, and ISO 55000 (Overview and Terminology) - due to be published at the same time as ISO 55001 - outlines the main benefits:
'Asset management enables realization of value from assets in the achievement of organizational objectives. What constitutes value will depend on these objectives, the nature and purpose of the organization and the needs and expectations of its stakeholders. Asset management supports the realization of value while balancing financial, environmental and social costs, risk, quality and performance related to assets.'
The benefits of asset management can include, but are not limited to:
a) Improved financial performance - improved return on investment and reduced costs may result without sacrificing short or long-term organisational performance. Improved financial performance can also lead to the preservation of asset value.
b) Informed asset investment decisions - enables top management and leaders to make informed investment decisions that balance cost, risk, opportunity and performance.
c) Managed risk - reduced financial losses, improved safety, good will and reputation, minimised environmental and social impact, resulting in reduced liabilities such as insurance premiums, fines and penalties.
d) Improved services and outputs - consistently meeting or exceeding the expectations of performance of the organisation and its assets in delivering services or products to the needs and expectations of customers and stakeholders.
e) Demonstrated social responsibility – improved ability to demonstrate socially responsible and ethical business practices and stewardship within the organisation's community including reduced emissions, resource conservation and adaption to climate change.
f) Demonstrated compliance – transparent conformity with legal, statutory and regulatory requirements and adherence to asset management standards, policies and processes can be achieved.
g) Enhanced reputation – through improved customer satisfaction, stakeholder awareness and confidence.
h) Improved organisational sustainability – effective management of short and long-term effects, expenditures and performance improves sustainability of operations and the organisation.
i) Improved organisational efficiency and effectiveness - through review of processes, procedures and asset performance.
Given the range of considerations and benefits above, it is easy to see why the International Organisation for Standardisation (ISO) took the decision to develop a standard in this area.
Asset management as a discipline is important and complex; it covers many areas and has many interfaces within an organisation. Areas that need to be considered and included within a management system to ensure the overall system has the right focus and is effective include (but are not limited to):

Strategy.
Finance.
Risk Management.
Compliance.
Asset Planning and Maintenance.
Asset Utilisation and optimisation.
"For any organisation that depends heavily on their assets, has the need to generate good reliable data to make informed decisions about how to acquire, deploy and utilise such assets, as well as providing an appropriate balance between capital expenditure and operational expenditure - all whilst maintaining service levels - ISO 55001 has the ability to meet all of these demands, and is already prepared for integration with the next generation of revised ISO standards," summarised Lawson.