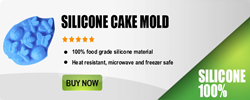 (PRWEB) October 08, 2013
Today, TOGOHK.com, a leading company providing various silicone molds, has announced the launch of its special offer on silicone chocolate candy molds. Moreover, great discounts, up to 32% off, are available for these products, and the special offer is valid until Oct. 22, 2013.
"Getting involved with silicone chocolate candy molds is an important way for us to expand our influence in the global market," said the spokesperson for TOGOHK.com. "Our products help many mold distributors and many families, allowing them to enjoy the convenience of the latest advances in mold technology that does always fit with international food-grade standards."
TOGOHK.com is a well-known business of silicone molds, offering high quality and dedicated services to its clients worldwide; its molds and other products always meet the needs and expectations from various customers.
TOGOHK.com does make a commitment to offer premium customer service for all customers around the world. TOGOHK.com wants to help the customers lead a better life with its products.
The CEO of the company states, "We are happy to introduce our new silicone chocolate candy molds to our clients worldwide. I personally like the silicone chocolate candy molds from our company very much. We believe that every family will like the home-made silicone chocolate candies."
About TOGOHK.com
Founded in 2003, TOGOHK has developed into a modern enterprise that offers its clients worldwide a one-stop silicone product solution from conception to delivery. With high technology engineering and advanced CAD and CAM, the company has been serving more than 3000 customers from over 70 countries. Thanks to the innovative designs and 24/7 customer service, the company has become a leader in the industry.
For more information about the business, please visit their website at: http://www.togohk.com/?gallery=silicone-chocolate-mould