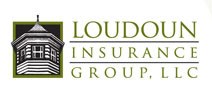 Leesburg, VA (PRWEB) October 09, 2013
Finance expert John Wolff, CEO and Managing Director of Loudoun Insurance Group, received the nod of Conquest Press for inclusion in its "2013 AMERICA'S SELECT Financial Advisors" - The Professionals of Financial Strategy book. The publication, available within the next few months on Amazon.com, will serve as a definitive honor roll of area financial advisors in the U.S.
Inclusion in the industry who's who means that the Loudoun Insurance Group CEO has met the strict qualifying criteria and passed the rigorous review process of Co nquest Press, LLC. The publishing company was founded and exists to identify and bring recognition to professionals and businesses it sees are frequently the unsung heroes of the various service industries, those who meet the highest standards of expertise in their field and service to their clients. The America's Select brand trains the spotlight on the positive impact these service industry experts have made on their clients, families, communities, and the nation.
Loudoun Insurance Group, under the leadership of Wolff, prides itself on helping its clients make sound decisions toward a positive financial future. The Virginia-based insurance firm's open-source approach makes client needs the primary focus and looks for the best available solution to meet it at the best price.
John Wolff brings over 20 years experience to Loudoun Insurance Group. He is also CEO and Managing Director of Capital Fiduciary Advisors, a wealth management firm.
# # #
Loudoun Insurance Group is a full-service insurance agency that is dedicated to meeting all of your insurance needs—home, auto, personal property, business, employee benefits, and much more. We provide our clients with expert guidance and cost-effective insurance solutions that help them protect their assets…mitigate their risks….and attract and retain talented staff.