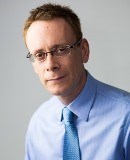 There has been a lot of activity throughout the mineral sands industry and titanium value chain in the past few months and certainly in the first half of 2013.
(PRWEB UK) 11 October 2013
With just over one month to go, the 7th Annual TZMI Congress is set once again to be the premium meeting place of the world's titanium and zircon industries. More than 400 delegates from over 30 countries are expected to gather in Hong Kong at the InterContinental Hotel from 11 to 14 November. Delegates will hear presentations from industry leaders across the titanium, zircon and finance sectors and learn about the latest developments in titanium feedstocks and zircon, TiO2 pigments, end use markets and more.
TZMI is pleased to announce the Keynote Speaker for the 7th Annual TZMI Congress is Mr Ben Simpfendorfer, Managing Director and Founder of Silk Road Associates, presenting 'China in Transition: Implications for the Regional and Global Economy'.
Ben works with a range of multinationals and mid-sized firms on their expansion strategies in China, South East Asia, and the Middle East. Ben was the former chief China Economist for RBS and senior China Economist for JP Morgan where he advised some of the world's largest financial institutions and multinationals. He is also the author of The New Silk Road, published by Palgrave Macmillan in 2009, and a leading specialist on commercial relations between Asia and the Middle East. His forthcoming book, The Rise of the New East, looks at managing growth and complexities in the Asia market.
Ben speaks Arabic, Cantonese, and Mandarin and has lived in Hong Kong for more than a decade, but started his career in the Middle East, living in Beirut and Damascus. He writes a regular column for FT.com's beyondbrics, is a member of CNN's Globex20, and is a regular guest on the BBC World Service's Business Matters.
Ben also partners with New York-based Global Strategic Associates and Dubai-based RHT Partners to identify cross-border investment opportunities between Asia and the Middle East, as well as acting as an advisor to the China Energy Fund.
Mr Ben Simpfendorfer says, "My presentation 'China in Transition: Implications for the Regional and Global Economy' will focus on the following: The outlook for China and the Asia region is evolving rapidly. Slower economic growth will create new complexities and opportunities. China's city-clusters are a bright-spot even as worries about the country's debt levels grow. The emergence of Asia's mid-sized cities and inland consumers is meanwhile reshaping regional demand. What are the implications of these and other changes? And how important is Asia to a still recovering global economy?"
Other speakers will include senior executives from Alkane Resources, Base Resources, Braemar Seascope, Chilches Materials, CMI Group, Cristal, DCW Limited, GPM Asia, Hainan Wensheng High-Tech Materials, Henan Billions Chemicals, IRC Limited, Jotun A/S, Panzhihua ZTi Science & Technology, Rio Tinto, Ruby Ceramics, Sierra Rutile Limited, Specialty Metals, Southern Ionics, Toho Titanium, Tronox and TZ Minerals International.
Again there will be a special segment at this year's TZMI Congress focusing on new supply for titanium feedstocks and zircon, with presentations to be provided by Image Resources, Mineral Commodities, Murray Zircon, Rio Grande Mineracao, Sheffield Resources and Zirco Resources.
There has been a lot of activity throughout the mineral sands industry and titanium value chain in the past few months and certainly in the first half of 2013. Indeed, it seems as though the last 5 years have brought more changes to the industry than the preceding 20.
In contrast to a bumper 2011 and positive first half in 2012, it was the opposite story for second half of 2012 and the first half of 2013. Despite the gloomy start to 2013, it looks as if there are some signs of a modest recovery as the year advances.
In 2012, more than 400 industry leaders and representatives attended the TZMI Congress for an in-depth review across titanium feedstocks and zircon, TiO2 pigments and end-use markets. The 2013 Congress will provide the opportunity for all participants to ensure they have access to the most up to date industry information.
For more information or to register please visit http://www.congress.tzmi.com.
About TZMI
TZ MINERALS INTERNATIONAL is a specialist advisory services company for opaque mineral and chemical markets. Established in 1994, the head office is located in Perth (Australia) and other offices in Shanghai (China), Houston (USA) and Durban (South Africa).
TZMI partners with clients from the private and public sectors to provide bespoke solutions across markets and strategic services and technical and engineering services. Our clients range from the world's 500 largest companies through to mid-sized companies and small businesses. TZMI regularly releases market reports and periodicals on relevant subject matters which support the consulting activities and ensure up-to-date, high quality and comprehensive data, analysis and information is provided.
FURTHER INFORMATION
Tracey Kelly – Business Development and Marketing Manager
TZ Minerals International
E: tracey.kelly(at)tzmi(dot)com
P: +61 8 9359 6000