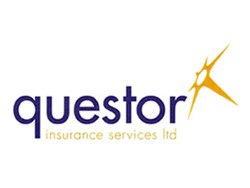 Increased international trade will naturally demand more business travel. That is why it is so important for workers across the world to secure business travel insurance.
UK (PRWEB UK) 11 October 2013
Vehicle hire and travel insurance specialist Questor Insurance highlights figures which reveal that business travel spending in Western Europe is set to soar in 2014.
According to figures from the Global Business Travel Association (GBTA) spending on business travel within the UK, Germany, France, Italy and Spain is forecasted to climb by 3.4%* next year, an increase which may be set to come about as a result of improvements to the global economy.
Recent estimates from the Organisation for Economic Cooperation and Development (OECD) have revealed that German economy (0.7%) and French economy (0.3%) will grow this year**.
The GBTA BTI Outlook revealed that the predicted growth in business travel spending across these five markets, if realised, will be the highest seen since the recession.
And while business travel spending across Western Europe has been stagnant in 2013, the UK has bucked this trend with a forecasted increase of 1.6% this year to £25.7bn.
The research also revealed that international outbound travel will continue to fare better than domestic travel in the UK this year.
In contrast, Spain, Italy and France have all recorded falls in their business travel markets this year. This decline was the most marked in Spain, one of the countries that has been hit hard by the Eurozone crisis, with business travel markets contracting by 6.7% this year.
Commenting, Questor Insurance CEO Andrew Lawrence, said: "As the world economy improves, more ties may be forged between countries around the globe.
"Increased international trade will naturally demand more business travel. That is why it is so important for workers across the world to secure business travel insurance. Those who are hiring a car abroad as part of their work trip should also consider taking out car hire excess insurance in advance, to avoid hefty excess charges that could eat into their business budget."
Buy your business travel insurance and car hire excess insurance from Questor Insurance today.
Sources
*http://www.citmagazine.com/article/1213680/western-europe-business-travel-spending-rise-34-2014
**http://www.bbc.co.uk/news/business-23941913
Questor Insurance's 'Be Holiday Savvy' campaign is running from June to October and will provide travellers with a wealth of handy hints and tips to make the process of planning and executing their foreign holiday that much smoother.
About Questor Insurance Services Limited
We are an independent privately owned insurance intermediary that is authorised and regulated by the Financial Conduct Authority. Questor Insurance designs and distributes niche insurance products for global markets at the same time providing great customer service via a dedicated in-house team.
Our mission is to provide our clients with the best niche insurance products and client service. We do this by designing our own insurance products, building our own software and by providing detailed and ongoing training to our staff.
We pride ourselves on providing the personal touch to our customers, you can telephone, email or make contact through our Live Chat application. Whichever way you make contact with us you will always find that our staff are ready to go the extra mile to assist.
Questor Insurance also supports its customers through the claim process. We have access to the Underwriter's claim systems so that we can provide our customers with updates on their claim and we meet with the claim handlers regularly to discuss servicing issues. We are also in the process of developing what will be an industry-leading claims platform to streamline the claims process even further to the benefit of our customers.
Questor Insurance currently offers insurance in three product classes, Vehicle Hire Excess, Travel Insurance and Excess Protection.
We started trading in August 2007 having received our authorisation from the Financial Conduct Authority's predecessor in July 2007. We are a dynamic innovative business with committed staff which translates into a great business. Our products are supplied retail to this website and wholesale to other sites.