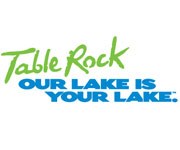 Kimberling City, Mo. (PRWEB) October 09, 2013
Table Rock Lake residents are invited to provide input on student ideas for the future of Joe Bald Park at the second community meeting to be held Monday, Oct. 14 at 6 p.m. at First Christian Church in Kimberling City, according to Dave Liebenow, Table Rock Lake Chamber of Commerce executive director.
Students from the Center for Community Studies at Drury University are presenting initial ideas and plans gathered from the first community meeting. The public is asked to attend and provide input on these ideas. Students are being led by Jay Garrott, Drury University professor of architecture. A third community meeting will be on Monday, Nov. 4 for refined plans.
The Army Corps of Engineers has asked Table Rock Lake Chamber of Commerce to lead an exploratory group to compile ideas on what to do with the park. Led by Liebenow, the panel is comprised of 25 individuals representing various entities, including Army Corps of Engineers personnel, local and state government officials, local business owners, fishing guides and area residents. Joe Bald State Park has been closed to the public since 1998.
A leader in economic and community development, Table Rock Lake Chamber of Commerce promotes business success and quality of life. Serving all of Stone County and part of Taney County, the chamber promotes tourism; provides information and resources to enhance members' success; advocates for area businesses on legislative issues; promotes synergy in the business community and furthers the Ozark Mountain legacy. To learn more, visit visittablerocklake.org.