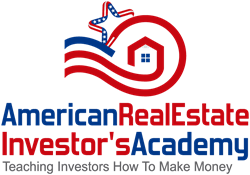 Orlando, Florida (PRWEB) October 14, 2013
The American Real Estate Investors Academy is now working with legal insurance provider Legal Shield to offer coverage to investors. The club will also be offering an identity theft protection program in addition to the legal insurance coverage.
The American Real Estate Investors Academy is an online real estate educational club for investors who wish to learn how to make money in real estate. Membership in the club is free to anyone who is interested in the American real estate market. The goal of the club is to provide a one stop educational platform for people who do not belong to any of the National REIA clubs. For novice and future investors, REIA is an acronym for Real Estate Investor Association; these clubs tend to be small local gatherings of like-minded people who join together with the goal of financial independence through investing.
The American-REIA is now moving towards providing more than just education. The club founders started with marketing and business support products that enhance the investor's chance of success. Traditional items like direct mail marketing programs were the first expansion. The addition of legal insurance protection is another logical extension of the club's mission. In the course of gathering educational content, there are several products that dovetail well into the investor's world.
The way the legal insurance program works is that club members can take advantage of low monthly rates for what is essentially an insurance benefit that covers legal work, which real estate investors and landlords frequently require. There is a certain degree of legal work required to be involved in real estate. The costs associated with that legal work are often unpredictable and can be quite high. For this reason the American-REIA board of directors sees legal insurance as a good fit for the group.
The American Real Estate Investors Academy is partnering with Legal Shield to offer this program to its members. A blurb from the Legal Shield web site explains the program best: "At Legal Shield, we've been offering legal plans for 40 years, creating a world where everyone can access legal protection – and everyone can afford it. Unexpected legal questions arise every day and with Legal Shield on your side, you'll have access to a high-quality law firm for as little as $17 a month. From real estate to document review, speeding tickets to will preparation, and more, our attorneys are here to advise you with any legal matter – no matter how traumatic or how trivial it may seem. Our law firms are paid in advance so their sole focus is on serving you, rather than billing you. With our legal plan you will be protected and empowered to worry less and live more."
For details on the program go to the clubs insurance benefit page http://american-reia.com/legal-shield-legal-insurance-for-you-and-your-business/