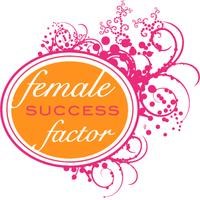 Atlanta, GA (PRWEB) October 10, 2013
Rolling out is thrilled to announce the Female Success Factor's 2013 Top 25 Women of Atlanta Awards. Hard work, discipline and diligence are just a few of the criteria for making the list. This year's awardees have broken barriers in their respective fields and left an indelible mark on the face of Atlanta.
This impressive group of honorees consists of civic and cultural icons, entrepreneurs and corporate executives. Friends, family and colleagues will laud the accomplishments of these outstanding leaders during an awards dinner at Twelve Atlantic Station, located at 361 17th Street, on Thursday, October 10, at 6:00 p.m.
"The Female Success Factor's Top 25 Women of Atlanta illustrate the best examples of visionaries and business titans who have found their passion and become dedicated examples of success in action," said Munson Steed, CEO and Publisher of Steed Media Group, Inc.
The 2013 Top 25 Women of Atlanta Honorees are as follows:
Amy Wright – Uniworld Group, Group Account Director
Angie Stone – R&B Singer, Songwriter
Charis Simms – Aio Wireless, Director of Devices and Accessories
Charlene Dance – Strength of Nature Global, LLC, Global Marketing Director
Cie Cie McGhee – The City of Riverdale, Director of Cultural Affairs
Cynthia Bailey –The Bailey Agency, Entrepreneur & Model
Danielle R. Morris – Fifth Third Bank, Assistant Vice President
Dr. Bernice King - The King Center, CEO
Janice Robinson – United Way of Greater Atlanta, Director, United Way VIP
Jini Thornton – Envision Business Management Group, CEO
Johnita P. Due – TBS, Inc, Assistant General Counsel
Keisha Lance Bottoms – City of Atlanta, District 11, Council Member
Lisa Rayam – Fox 5 Atlanta, Anchor
Murray J. Williams, Ed.D. – Atlanta Technical College, Vice President of Academic Affairs
Pamela D. Cross – Wells Fargo, VP, Sr Community Development
Phyllis Stephens – Phyllis Stephens Art, Artist/Owner
Quinnie Jenkins-Rice – Southwest Airlines Company, Manager, Community Affairs & Grassroots
Sandra L. Ward, J.D. – Fulton County Wolf Creek Amphitheater, Entertainment Manager
Saptosa Foster – 135th Street Agency, Managing Partner
Sebrena Sumrah-Kelly – The Caribbean & American Global Business Network, Founder
Stacey Abrams – Georgia State House District 89; House Minority Leader
Tiffani Howard – Stimulate America, Founder & President
Tomeka Robinson – Salon a La Saison, Owner
Tracye R. Striggles – Chick-fil-a Foundation, Associate Director of Non-profit Development
Valerie Taylor-Perry – Taylormade Marketing, President & CEO
For more information on media access contact Yvette Caslin (404) 635-1313 x238. For information on tickets, contact Brenda Hull at (404) 635-1313 x278
Members of the working media are invited to RSVP to cover the awards.
The Female Success Factor activities will culminate on Saturday, Oct. 12, 2013 at the Atlanta History Center located at 130 W. Paces Ferry Road, NW, Atlanta, 30305, from noon to 4 p.m. with a seminar themed "Linking to Success."