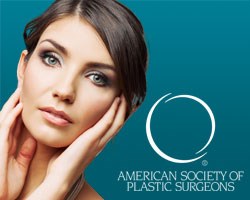 (PRWEB) October 10, 2013
Einstein Medical has announced that it will be exhibiting at Plastic Surgery The Meeting, the annual conference of the American Society of Plastic Surgeons (ASPS). The conference will take place between October 11 and October 15, 2013, in San Diego, California, where Einstein Medical is headquartered. Since 1995, the company has been creating online marketing strategies for plastic surgeons and other cash-pay healthcare professionals.
Founded in 1931, the American Society of Plastic Surgeons is the largest plastic surgery specialty organization in the world, with a membership comprised of more than 7,000 physicians. Over 94 percent of board-certified cosmetic and reconstructive plastic surgeons in the United States are members of the society.
This is the 88th year of Plastic Surgery The Meeting, which is considered the premier opportunity for plastic surgeons from around the world to network and learn about the latest techniques, technologies, and trends in plastic surgery.
Both existing and prospective clients are invited to visit Einstein Medical Booth #1515, where exclusive promotions will be available to all conference attendees. Plastic Surgery The Meeting will be held at:
San Diego Convention Center
111 W. Harbor Dr.
San Diego, CA 92101
Exhibits will be located on the ground level in Halls E through H. Exhibit hall hours are:
Saturday, October 12 - 9:15 a.m. to 4:30 p.m
Sunday, October 13 - 9:00 a.m. to 4:30 p.m.
Monday, October 14 - 9:00 a.m. to 3:00 p.m.
In addition to exhibiting at Plastic Surgery The Meeting, Einstein Medical will be co-hosting a cocktail party with Comprehensive Finance at the great steakhouse Lou & Mickey's. Invitations to the cocktail party will be available at Einstein Medical Booth #1515.
Sunday, October 13
4:30 p.m. to 6:00 p.m.
Lou & Mickey's
224 5th Ave.
San Diego, CA 92101
"We're thrilled to have this opportunity to meet with old friends and introduce ourselves to new ones," said Ted Ricasa, president and COO of Einstein Medical. "It's a privilege for us to be in the presence of some of the world's finest plastic surgeons and to let them know how we can help them grow their businesses."
About Einstein Medical
For more than 17 years, Einstein Medical has been at the forefront of Internet marketing and technology, with a client list comprised of some of the most prominent plastic surgeons, ophthalmologists, cosmetic dentists, dermatologists, fertility specialists, and other medical professionals in their fields. In addition to designing and providing custom content for medical practice websites, the company has developed a full suite of innovative social media and video products and is considered a pioneer in search engine marketing. Its latest product offerings include the easy-to-use Lucid™ Content Management System and the industry's most intuitive Before-and-After Photo Gallery Software.
The mission of Einstein Medical is to create exceptional business solutions that enable cash-pay healthcare professionals to realize their full potential.
Further information about Einstein Medical and its participation in Plastic Surgery The Meeting can be obtained by visiting http://www.einsteinmedical.com or by contacting:
Delana Ricasa, Marketing
dricasa(at)einsteinmedical(dot)com
Phone: (800) 258-9221
Originally posted by Einstein Medical