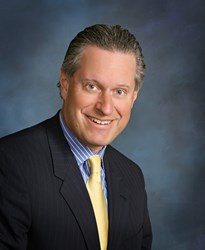 When getting a mortgage quote ask if the person on the phone is:1. Licensed (as a mortgage loan officer);2. Educated (did they graduate from anywhere); and 3. Complaint free (google can help here)?
Raleigh, NC (PRWEB) October 12, 2013
Andy May, the mortgage expert, concisely explains the facts of advertising interest rates for mortgages. Should the consumer simply type into Google, Raleigh Mortgage Expert, and see who advertises the lowest mortgage rates? Is the FTC (Federal Trade Commission) doing enough to protect consumers against false and misleading advertising today?
On October 10th, 2013 Andy May received one of several marketing fliers advertising fake rates. Today's rates (received from a large bank on October 10th, 2013) were purported to be 2.99% on a 30 year fixed. Closing costs? Why bother? Only $450 in total closing costs. So, the APR was 3.18% on a 30 year fixed. Should the consumer believe this bank? I mean it's a large (Tarp money bailed out) bank. Of course, the bank wouldn't lie?
Tips to prevent the consumer from falling victim to fake rates:
1st - Start by reading the fine print. Mailings are old by the time the consumer receives them. Rates can be up to 3 months or older.
2nd - Call a licensed local broker to inquire where rates have been and where rates are now.
3rd - Don't believe everything on the web. The web is where many rates are fictitiously created.
Well the CFPB (Consumer Financial Protection Bureau) discussed the importance of false and misleading advertising in a recent article. Interestingly - no convictions. No fines. At ADRMortgage.com interest rates are not advertised because rates change daily, and sometimes hourly. Call for a free quote. But at banks, rates are offered that the consumer can not attain. Why?
It's fairly simple. Banks and certain unscrupulous brokers advertise rates to the unsuspecting public. The consumer is protected by the CFPB and the FTC, but so far all that's occurred since 2012 appears to be warning letters. The old laws used to indicate that if a bank did a loan over the last 3 months (or 6 months, depending on the regulator) that bank could advertise that rate. The fact that the consumer doesn't know that the rate was for the EVP of the bank for a Veterans Administration loan (usually one of the lowest rates available) is often times absent from the advertising. Why?
According to Locke Lord attorney Paul Van Slyke, "advertising mortgage loans can be a tricky business". Many lenders advertise a 30 year fixed rate only to bait and switch the consumer into a adjustable rate mortgage. According to this July 25th, 2013 article a $7.5M fine was extracted from illegal actions of lenders.
The bank just wants to get the consumer on the phone. And then into a loan application. After the consumer spends a few hours of time, and sometimes a $500 or $800 app fee, the consumer will likely just close with the bank. That's the way it is. Sadly.
How should the consumer be smart about finding the best rate? Lynn Furr, Realtor at Coldwell Banker Advantage in Raleigh, NC 919 306 0018, says, "the consumer needs to go with a broker that can offer a multitude of banks. A simple Google search will reveal which brokers are the best. Go local so the broker is in the consumer's community. From there, the consumer should be able to locate the best rate." Andy May has been financing homes in the mortgage industry for nearly 25 years, without a BBB complaint. Each consumer's profile is unique. And therefore, each consumer's rate and closing costs are different.
After a 5 minute phone call (no upfront charges from ADRmortgage.com occur), a licensed loan officer (not just registered) is able to provide real-time options to the consumer. Consumers are not charged app fees or any upfront fees to work with a licensed loan officer. ADRMortgage.com makes money when the loan closes.
For more information on mortgage loans, call ADRMortgage.com at 919 771 3379 or visit ADRMortgage on the web. Get the most value out of a home sale or purchase by working with licensed professionals that have significant experience. You'll be thankful you did. You can find additional information from Andy May, mortgage expert, at Andy May's blog. ADRMortgage.com was founded by Andy May in 2005. For additional information please go to http://www.adrmortgage.com or contact Andy May directly. License number 103418.