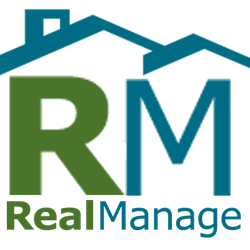 Boca Raton, FL (PRWEB) October 15, 2013
RealManage announced today that Jo-Ann Greenstein, CMCA®, AMS®, PCAM®, Vice President, Phoenix Branch, will be conducting a training seminar sponsored by the Community Association Institute for Community Association Managers on Thursday, October 17th and Friday, October 18th at the Boca Pointe Community Association Inc. Community room in Boca Raton, FL. Titled M-340, Managing the Large-Scale Association, this is an on-site course providing tips on how to manage associations that have more than 1,000 units or 1,000 acres and an annual budget of at least $2 million. Topics include:

Management requirements of large-scale communities
Large-scale associations and municipalities
Master associations and sub-associations
Open, commercial and residential properties
Attendees will explore the relationships between large-scale associations and municipalities as well as the relationships between master associations and sub-associations. They will also learn how to distinguish between open, commercial and residential properties.
About CAI
CAI is an educational and advocacy organization dedicated to helping homeowner and condominium associations meet the expectations of their residents, providing information, tools and resources to volunteers and professionals responsible for community association governance and management. More information can be obtained at http://www.caionline.org or by calling toll-free (888) 224-4321.
About RealManage
RealManage is a property management company that specializes in HOA management and condominium management and manages hundreds of community associations in Arizona, California, Colorado, Florida, Georgia, Louisiana, Nevada, North Carolina, and Texas, including homeowner associations (HOAs), condominium associations, cooperatives, municipal utility districts, luxury high-rises and large master-planned communities. For more information or to request a quote for HOA management or condominium management, visit RealManage.com or call us toll-free at (866) 403-1588. You may also follow us on Facebook, Twitter and LinkedIn.