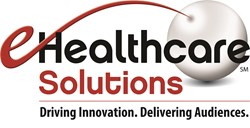 (PRWEB) October 14, 2013
Bill Ott has joined eHealthcare Solutions (EHS) as Digital Campaign Manager, reporting to the Director of Operations, Optimization, & Analysis.
In this role, Bill will monitor the performance of advertiser display campaigns and assist the sales force with inventory management. Bill has extensive experience in ad operations on both the agency and network side.
Bill received his bachelor's degree from Rutgers University - Camden.