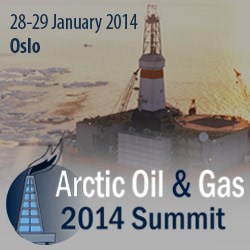 It's an IRN Summit!
(PRWEB UK) 14 October 2013
Iceland issued this January two licenses and is currently finalizing a third E&P license for their region. The Government of Iceland hopes to see exploration activities taking place for the first time, so their focus is lying on the Dreki region, 200km north of Iceland.
Thorarinn Sveinn Arnarson, Hydrocarbon Licensing Manager from the National Energy Authority will speak about the potential of the Dreki Region, offshore Iceland at the Arctic Oil & Gas 2014 Summit, organised by global summit organiser IRN.
The summit will take place on 28th – 29th January 2014 in Oslo, Norway and will be an exclusive senior level meeting that brings together key players of the region to explore the best ways to unlock the Arctic energy resources. Along with Iceland also exploration activities in Norway, Canada, Russia, Finland, Sweden, Greenland and Alaska will be thoroughly discussed at the Arctic Oil & Gas 2014 Summit.
The speaker faculty includes many established speakers such as Else Berit Eikeland, Member of the Arctic Council - Senior Arctic Official, Ministry of Foreign Affairs, Norway, Ove T. Gudmestad, Professor, University of Stavanger, Norway, Steffen Weber, Secretary General, EU-ARCTIC Forum and Signe Nåmdal, Head of the Industry Department, Norwegian Environment Agency, Norway, who will all deliver key-note speeches about exploration in the Arctic.
More information on the whole agenda of the Arctic Oil & Gas 2014 Summit can be found online at http://www.oilgasarctic.com.