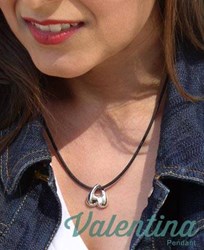 We're concerned that fewer women under 50 will obtain screening, which may lead to more breast cancer deaths in women between 40 and 50. - Dr. Cary S. Kaufman, The Breast Milagro medical advisor
Bellingham, WA (PRWEB) October 11, 2013
When Sylvia Bencomo of Albuquerque, NM, had her first mammogram at age 35, the radiologist noted an abnormality and recommended a follow-up exam. But six months later, when the mother of two young daughters requested a second mammogram, her concerns were brushed aside. She was told that the test was unnecessary in women younger than 50.
By the time she was diagnosed with breast cancer, four years later, her tumor measured almost 2 centimeters, and she underwent a total mastectomy. Thankfully, she has now celebrated 19 years as a breast cancer survivor.
But her story doesn't end there. Because of Bencomo's experience, and despite discouragement from health care professionals, each of her two daughters sought mammograms shortly after turning 30. And thank God they did—daughter Lorena was diagnosed with stage 3 invasive ductal carcinoma at age 31, long before the age at which insurance carriers normally authorize mammograms.
The Breast Milagro, an online resource for breast cancer patient support, information and specialized jewelry, announced today that it will donate $5 for each of its Valentina pendants purchased in October to The Young Survivors Coalition (YSC). YSC is an international non-profit network of breast cancer survivors and supporters that focuses on the issues and concerns of women touched by breast cancer before 40.
The donations celebrate the launch of The Breast Milagro's newly redesigned website and National Breast Cancer Awareness Month.
The Breast Milagro Founder Leslie Jacobson said the decision to support YSC is based on its work with an underserved community. "We want to highlight the fact that breast cancer strikes women of all ages." said Jacobson.
It's an important issue. In 2009, the US Preventive Services Task Force (USPSTF) proposed that mammograms be limited to women between the ages of 50 and 74. Yet many women are much, much younger when they contract the disease.
"We're concerned that fewer women under 50 will obtain screening, which may lead to more breast cancer deaths in women between 40 and 50," said Dr. Cary S. Kaufman, The Breast Milagro medical advisor.
He cites a recent "failure analysis" study by Blake Cady, MD, professor of surgery (emeritus) at Harvard Medical School. Of 609 women studied who died of breast cancer, 50% were under age 50 when they were diagnosed. Fewer than one-third received mammograms in the two years prior to their diagnosis.
"Younger women need to be alert to their risk and remain vigilant about breast health," noted Jacobson. "We encourage all women to discuss their individual risk factors with their doctors and together develop a screening schedule."
For more details on The Breast Milagro resources or to see how purchases of jewelry help fund the fight against breast cancer, visit The Breast Milagro.
Contact:
Leslie Jacobson
info(at)breastmilagro(dot)org
For an extended version of Sylvia's Story (with photos) and the need for breast cancer screenings for younger women, please visit The Breast Milagro Media page
To learn more about the inspiration behind the fine jewelry line featuring this new symbol of faith, hope and healing for those affected by breast cancer, visit The Breast Milagro main website
To discover professionally screened books, organizations and information on Breast Health visit The Breast Milagro Resource website.